Savannah Film Studios
Savannah Film Studios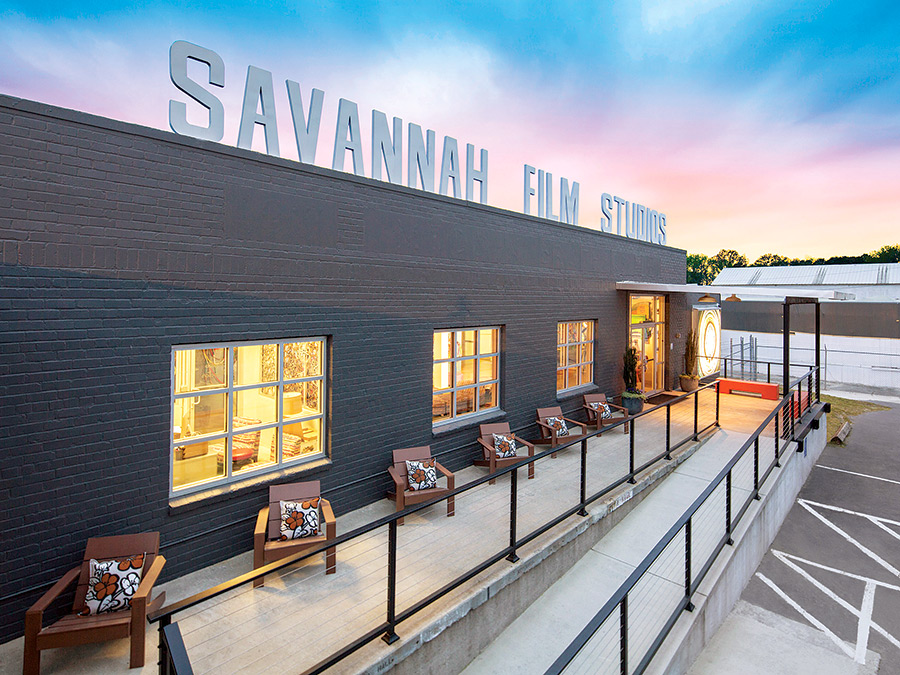 Make SCAD your partner in production
With its world-class facilities and state-of-the-art technology, SCAD is prepared to help you capitalize on Georgia's booming entertainment industry.
At Savannah Film Studios, you'll find a specialized environment equipped with comprehensive resources to propel your next project from concept through production and premiere.
Owned by the Savannah College of Art and Design, Savannah Film Studios is a 22,000-square-foot facility with three sound stages, white and green cyclorama walls, production offices, editing suites, a sound recording studio, a screening room, free on-site parking and more.
Take advantage of the Georgia entertainment tax credits, and our ideal location just 10 minutes from downtown Savannah and 20 minutes from Savannah/Hilton Head International Airport and local beaches.
You'll also have the unique opportunity to work with the next generation of creative professionals — from film and motion media to sound design and visual effects. Collaboration thrives at SCAD, and we are ready to partner with you at Savannah Film Studios.
Learn more at scad.edu/savannah-film-studios.