2017 Honored Guests
2017 Honored Guests
2017 Honored Guests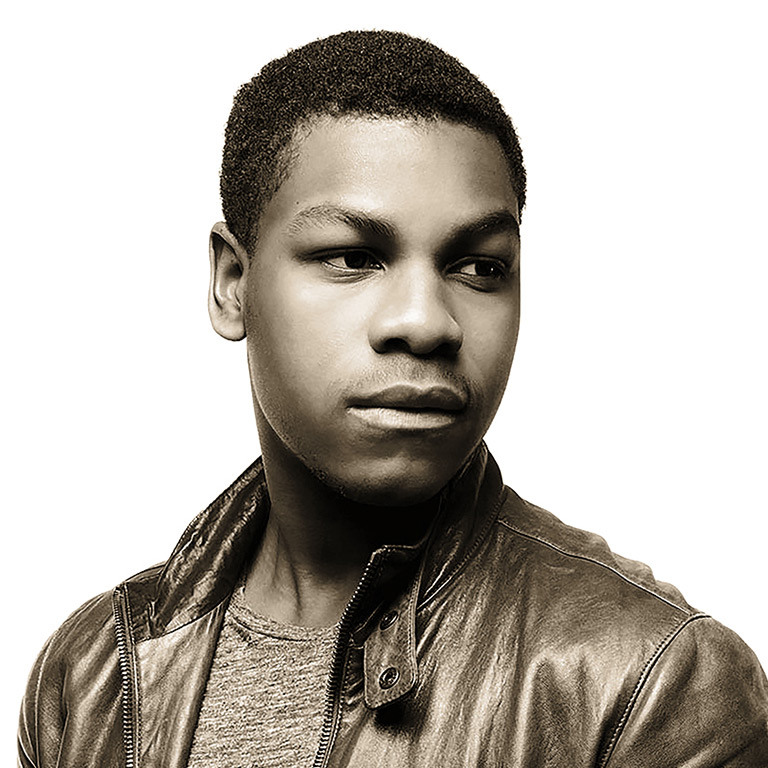 John Boyega
Vanguard Award
John Boyega, recipient of the British Academy of Film and Television Arts 2016 Rising Star Award and the Chopard Trophy at Cannes, captured worldwide attention for his starring role in "Star Wars: The Force Awakens." Directed by J.J. Abrams, the film grossed over $2 billion worldwide, shattering box office records and stamping its place in history as the highest-grossing U.S. film release of all time and third highest internationally. He will reprise his role as Finn in "Star Wars: The Last Jedi" later this year.
Most recently, Boyega starred in director Kathryn Bigelow's "Detroit," the true story of the civil unrest and riots that sieged Detroit for five days during the summer of 1967. Boyega recently wrapped filming on "Pacific Rim: Uprising," his next franchise leading role, which he is also producing through his production company, UpperRoom Productions.
Earlier this year, Boyega was seen in "The Circle" opposite Tom Hanks, and he recently starred on London's West End in "Woyzeck" at The Old Vic Theatre. He trained at the Identity School of Acting before booking his stage roles in "Six Parties" and "Category B." Additional theater credits include "Seize the Day" and "Detaining Justice." In 2014, he starred in the Netflix feature, "Imperial Dreams," which won the Audience Award at the Sundance Film Festival.
Boyega first garnered industry attention in Joe Cornish's cult sci-fi film, "Attack the Block," which won the Audience Award at SXSW Film Festival in 2011. He went on to star in "Half of a Yellow Sun" alongside Chiwetel Ejiofor; the HBO pilot, "Da Brick," directed by Spike Lee; and the BBC film, "My Murder."
His television credits include the critically acclaimed BBC series "Becoming Human;" "Law & Order: UK;" and "24: Live Another Day."
Boyega currently resides in London.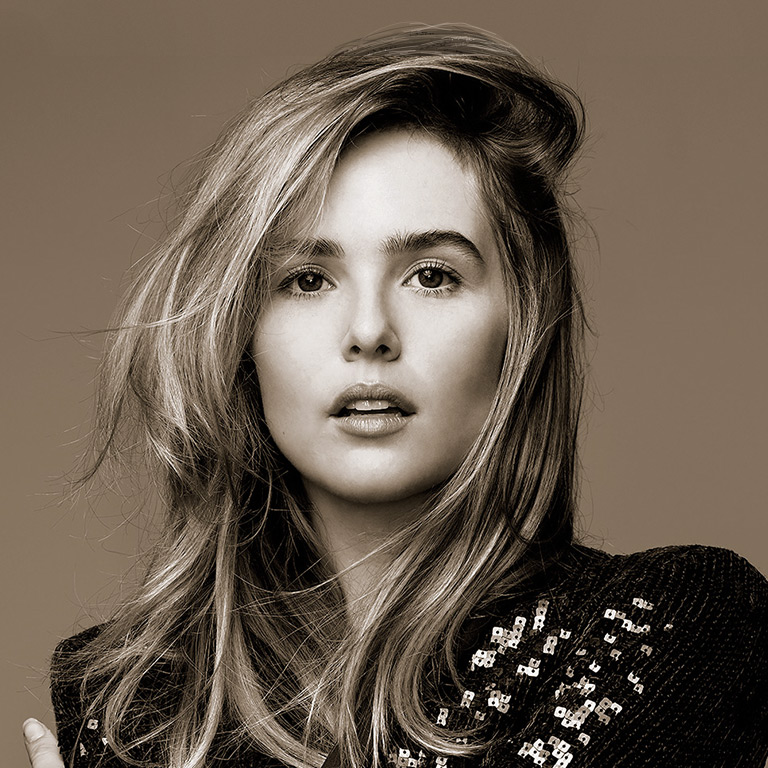 Zoey Deutch
Rising Star Award
A vibrant, diversely talented actor, Zoey Deutch is steadily building on her body of work with dynamic roles alongside notable actors and filmmakers.
She can be seen currently in "Rebel in the Rye" opposite Kevin Spacey. Based on a true story, the film follows author J.D. Salinger as he prepares to write his classic novel "Catcher in the Rye." She plays Oona O'Neill, the daughter of legendary playwright Eugene O'Neill, who has a relationship with Salinger.
Deutch recently wrapped production on "Richard Says Goodbye" with Johnny Depp, about a college professor who begins to live life with reckless abandon after being diagnosed with a terminal illness. She also recently completed work on the Netflix romantic comedy "Set It Up," in which two overworked assistants devise a plan to set up their bosses on a date.
Upcoming, Deutch can be seen in "Flower" and also opposite her sister Madelyn Deutch in "The Year of Spectacular Men," which is directed by their mother, Lea Thompson.
In "Before I Fall," Deutch plays a high school senior who finds she may be living the last day of her life repeatedly until she gets it right. She starred in "Why Him?" alongside James Franco and Bryan Cranston, and was also seen in "Everybody Wants Some!!" from writer/director Richard Linklater.
Previously, Deutch co-starred in the comedy "Dirty Grandpa" with Robert De Niro, "Vincent N Roxxy," "Good Kids," "Beautiful Creatures" and "Vampire Academy," which garnered her a Teen Choice Award nomination.
Deutch first became known for her role as Maya on Disney channel's "The Suite Life on Deck." She also starred as Juliet Martin, Sarah Michelle Gellar's troubled stepdaughter, in "Ringer."
Committed to several charitable causes, Deutch is a strong supporter of the Corazon de Vida Orphanage in Tijuana, Mexico, and has performed for The Alzheimer's Association, What A Pair, and Race to Erase MS fundraisers. She currently resides in Los Angeles, California.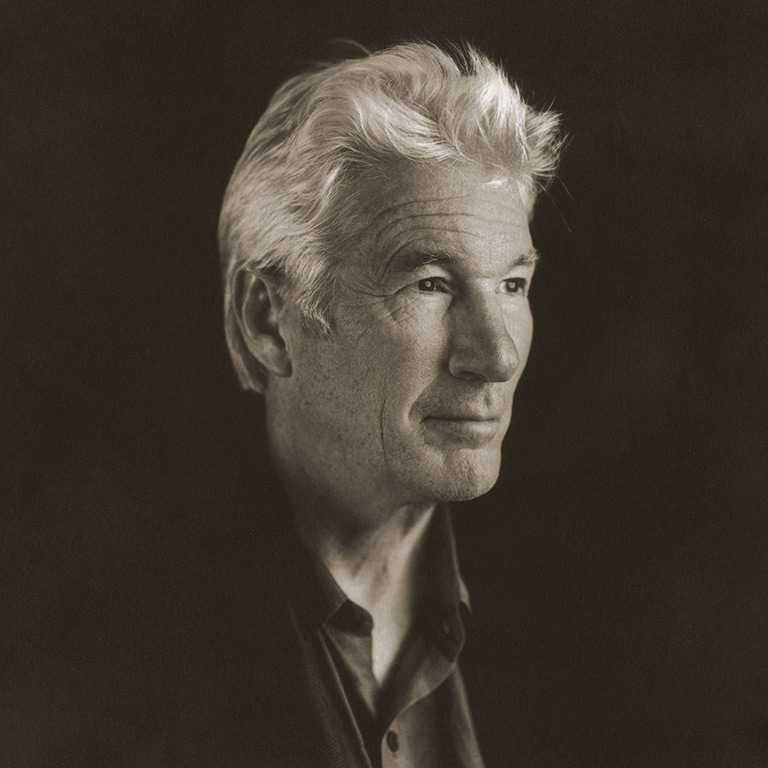 Richard Gere
Lifetime Achievement Award
Humanitarian, actor, producer and Golden Globe winner, Richard Gere is known for his roles in films such as "An Officer and a Gentleman," "Days of Heaven," "American Gigolo," "Breathless," "Pretty Woman," "First Knight," "Primal Fear," "Chicago," "Unfaithful," "Looking for Mr. Goodbar," "The Cotton Club," "Shall We Dance" and "Internal Affairs."
Gere's most recent credit is the 2017 film "The Dinner," based on a novel by Herman Koch. He also starred in Joseph Cedar's film "Norman: The Moderate Rise and Tragic Fall of a New York Fixer," co-starring Charlotte Gainsbourg, Dan Stevens, Michael Sheen and Steve Buscemi. In 2015, he appeared in Andrew Renzi's "The Benefactor," alongside Dakota Fanning and Theo James.
Among Gere's recent projects are the highly acclaimed art house film "Time Out of Mind," directed by Oren Moverman, and "The Second Best Exotic Marigold Hotel," directed by John Madden. In 2013, he appeared with Susan Sarandon in "Arbitrage," which resulted in his second Golden Globe nomination for Best Performance by an Actor.
He starred in and produced Lasse Hallström's "Hachi: A Dog's Tale" in 2009, based on the true story of a college professor's bond with the abandoned dog he takes into his home. In the same year, he starred in "Brooklyn's Finest" alongside Don Cheadle and Ethan Hawke.
In 2006, Gere starred in Hallström's critically praised film "The Hoax," based on the true story of Clifford Irving who sells his bogus biography of Howard Hughes to a premiere publishing house in the early 1970s. Gere appeared in 2007 as one of seven Bob Dylans in Todd Haines' highly acclaimed "I'm Not There." The all-star cast included Cate Blanchett, Christian Bale and Heath Ledger.
Gere won his first Golden Globe Award for Best Performance by an Actor in 2003, for his portrayal of infamous tap dancing lawyer Billy Flynn in the musical "Chicago."
He has received numerous humanitarian awards acknowledging his commitment to human and civil rights, health, education, and the plight of those disenfranchised everywhere. For the last two decades Gere has served as Chairman of the International Campaign for Tibet.
Salma Hayek Pinault
Outstanding Achievement in Cinema Award
Academy Award nominee Salma Hayek Pinault has proven herself a prolific actress, producer and director, in both film and television. In addition to her Oscar nomination, she has been nominated for Golden Globe, Screen Actors Guild and British Academy of Film and Television Arts awards for her leading role in Julie Taymor's "Frida."
Hayek can be seen currently in the title role in "Beatriz at Dinner." Other recent projects include the comedy "How to be a Latin Lover," the action comedy "The Hitman's Bodyguard," and "Drunk Parents."
In 2014, Hayek devoted herself to a passion project, serving as a producer and voice actor for Kahlil Gibran's "The Prophet," an animated feature inspired by the book of the same name. Later that year, she starred in "Tale of Tales," which premiered at the 2015 Cannes Film Festival to the longest standing ovation in the festival's history.
On television, Hayek won an Emmy for her directorial debut, "The Maldonado Miracle," which she also produced. The film premiered at the 2003 Sundance Film Festival and later aired on Showtime. She has also directed music videos for both Prince and Jada Pinkett Smith.
Her other film credits include the Academy Award-nominated "Puss in Boots" with Antonio Banderas; Robert Rodriguez's "Once Upon a Time in Mexico;" "From Dusk Till Dawn," directed by Robert Rodriquez and written by Quentin Tarantino; and Robert Rodriguez's "Desperado."
Hayek served as the executive producer on ABC's award-winning series "Ugly Betty." In 2001, she starred in and co-produced Showtime's "In the Time of the Butterflies," which garnered a Broadcast Film Critics Association Critics' Choice Award nomination.
Dedicated to social activism, Hayek served as spokesperson for the Proctor & Gamble Pampers UNICEF partnership to help stop the spread of maternal and neonatal tetanus. She also served as spokesperson for Avon Foundation's Speak Out Against Domestic Violence program. In 2005, she testified before the U.S. Senate to extend the Violence Against Women Act of 1994.
Hayek served as co-host alongside Julianne Moore at the 2005 Nobel Peace Prize Concert in Oslo, Norway, honoring Mohamed ElBaradei and the U.N. International Atomic Energy Agency. She was also part of the ONE campaign, a member of Global Green USA and YouthAIDS, on the board of the Kering Foundation since 2009 and co-founded Chime for Change.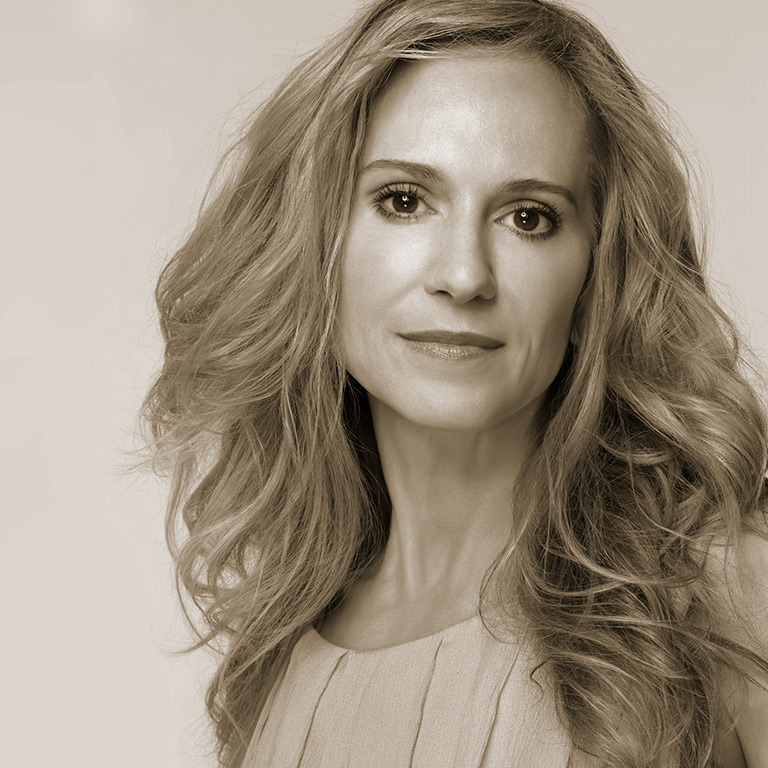 Holly Hunter
Icon Award
A prominent actor on both stage and screen, Holly Hunter is an Academy Award and Emmy Award winner who has portrayed a vast array of complex and powerful characters throughout her career.
Hunter has been nominated for an Academy Award for her performances in "Broadcast News," "The Firm," "Thirteen," and "The Piano," for which she won the Academy Award for Best Actress in 1993. In 2008, Hunter received a star on the Hollywood Walk of Fame, and in 2009, she was awarded the Women in Film Lucy Award.
Hunter was most recently seen in "The Big Sick," starring Kumail Nanjiani and Ray Romano. The film is based on the real courtship of Nanjiani and his wife, Emily Gordon, and how his traditional Muslim family reacts to the relationship. Also this year, Hunter stars in "Strange Weather," a drama about a mother who, in an effort to deal with the grief over the death of her son, travels the back roads of the Deep South to settle a score.
Recently, Hunter began production on the Alan Ball series "Here, Now." She plays the mother in a multiracial family who is raising a biological child along with three adopted children from Somalia, Vietnam and Colombia. In 2018, Hunter will reprise her voice role as Elastigirl in the Pixar sequel, "The Incredibles 2."
In 2015, Hunter appeared on stage in the revival of Tony Award-winning play "Sticks and Bones." In 2013, her role in the Sundance Channel series "Top of the Lake" earned her a Screen Actors Guild Award nomination. She also co-starred in the film "Paradise," about a young conservative woman suffering a crisis of faith after surviving a plane crash.
Hunter made her television series debut in 2007 in TNT's edgy drama, "Saving Grace," which earned her nominations for two Emmy awards, two SAG awards and a Golden Globe. Hunter starred as a tormented, fast-living police detective who took self-destruction to new heights.
In 2004, she appeared on stage in Marina Carr's "By the Bog of Cats" at Wyndham's Theater in London, and in the 2001 American premiere of the play.
Hunter starred in the 2001 television movie "When Billie Beat Bobby," portraying tennis legend Billie Jean King in the 1973 Battle of the Sexes, along with "Things You Can Tell Just by Looking at Her" and "Harlan County War." All three roles garnered her Emmy nominations.
Her television work also includes "The Positively True Adventures of the Alleged Texas Cheerleader-Murdering Mom," for which she won the Emmy Award for Best Actress. Hunter was also awarded the Emmy for her role as Jane Roe in NBC's "Roe vs. Wade."
Robert Pattinson
Maverick Award
Robert Pattinson maintains a fearless pursuit of challenging roles, evolving with each new project and captivating global audiences with his transformative performances.
Pattinson currently stars in "Good Time," which centers around Constantine Nikas as he embarks on a journey through New York City's underworld in a desperate attempt to free his brother from jail. The film premiered at the 2017 Cannes International Film Festival to a six-minute standing ovation.
He recently starred in "The Lost City of Z," the true-life drama about British explorer Percival Fawcett, who disappeared in the 1920s while searching for a mysterious city in the Amazon. Pattinson is currently in production on Claire Denis' "High Life" and recently wrapped production on David Zellner's "Damsel."
In 2015, Pattinson appeared in "Life," about the friendship between Life magazine photographer Dennis Stock and actor James Dean. He also starred in Werner Herzog's "Queen of the Desert." In 2014, he starred in David Cronenberg's "Maps to the Stars" as well as in David Michôd's "The Rover." Both films premiered at the 2014 Cannes International Film Festival. Additional film credits include "Cosmopolis," "Water for Elephants," "Remember Me" and "Bel Ami."
Pattinson gained industry notice at age 19, when he joined the Harry Potter franchise in "Harry Potter and the Goblet of Fire." He is also known for his portrayal of vampire Edward Cullen in "The Twilight Saga."
Pattinson began his professional career with a role in Uli Edel's "Sword of Xanten." His television credits include "The Haunted Airman" for the BBC. As a member of the Barnes Theatre Group, Pattinson played the lead role in "Our Town." Other stage credits include "Anything Goes," "Tess of the d'Urbervilles" and "Macbeth."
He has been the face of Dior Homme fragrance since 2013 and is the face of Dior Menswear. Additionally, Pattinson is involved with the GO Campaign, an international charity improving the lives of orphans and vulnerable children around the world.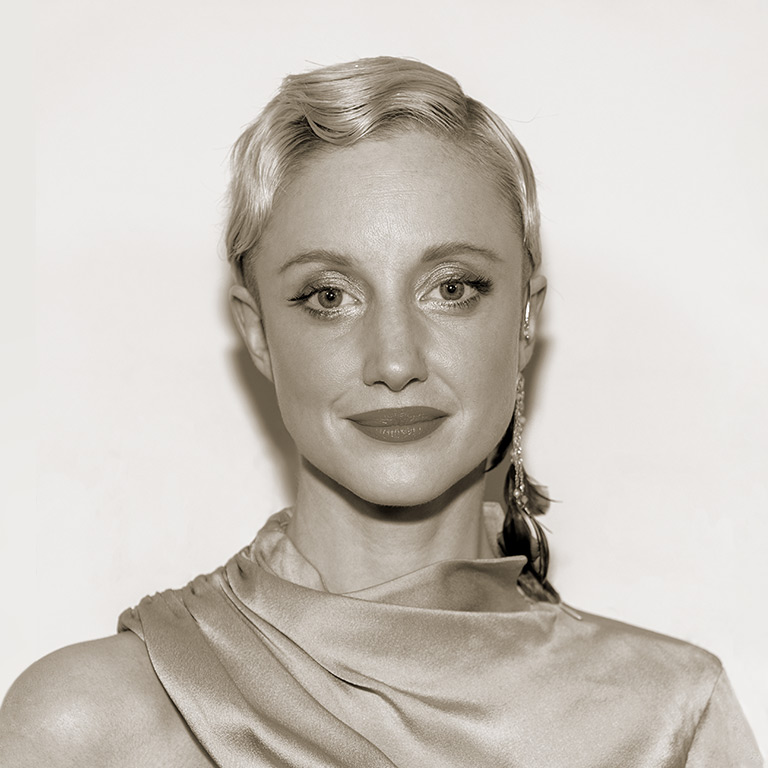 Andrea Riseborough
Outstanding Supporting Actress Award
Growing up in the English seaside resort of Whitley Bay, Andrea Riseborough wrote and created her own worlds. At the age of nine, her drama teacher recommended her for an audition at the People's Theatre, where she subsequently appeared in her first public production.
While attending the Royal Academy of the Dramatic Arts, she began taking external acting roles in telefilms and theater productions. After leaving RADA, she starred in the Oppenheimer Award-winning play "A Brief History of Helen of Troy." Riseborough's first feature film role was in "Venus."
Riseborough starred for six months in "Burn, Chatroom and Citizenship" at the National Theatre in London. She was honored with the Ian Charleson Award for her performance in the Royal Shakespeare Company staging of "Measure for Measure." This led to several more television and independent film roles.
Andrea Riseborough can currently be seen in "Battle of the Sexes" starring as Marilyn Barnett. The film tells the true story of the 1973 tennis match between Billie Jean King and Bobby Riggs.
Upcoming films include the comedy "The Death of Stalin" and "Burden." In the former, she stars as Svetlana Stalin. The latter is based on the true story of Mike Burden, an orphan raised in the Ku Klux Klan, who breaks away for the woman he loves.
Riseborough recently completed work on the six-part series "Waco," based on the true story of the 51-day standoff between David Koresh's Branch Davidians and the U.S. federal government. In early 2017, Riseborough wrapped production on "Nancy," which follows a serial imposter whose elaborate lies inevitably unravel.
In 2016, she starred as Alessia in Tom Ford's "Nocturnal Animals." In 2015, Riseborough and her fellow actors from "Birdman or (The Unexpected Virtue of Ignorance)" shared the Screen Actors Guild Award for Outstanding Performance by a Cast in a Motion Picture. The film also won four Academy Awards, including Best Picture.
On television, Risborough recently starred in Hulu's four-part mini-series "National Treasure" and in the critically acclaimed Netflix drama "Bloodline."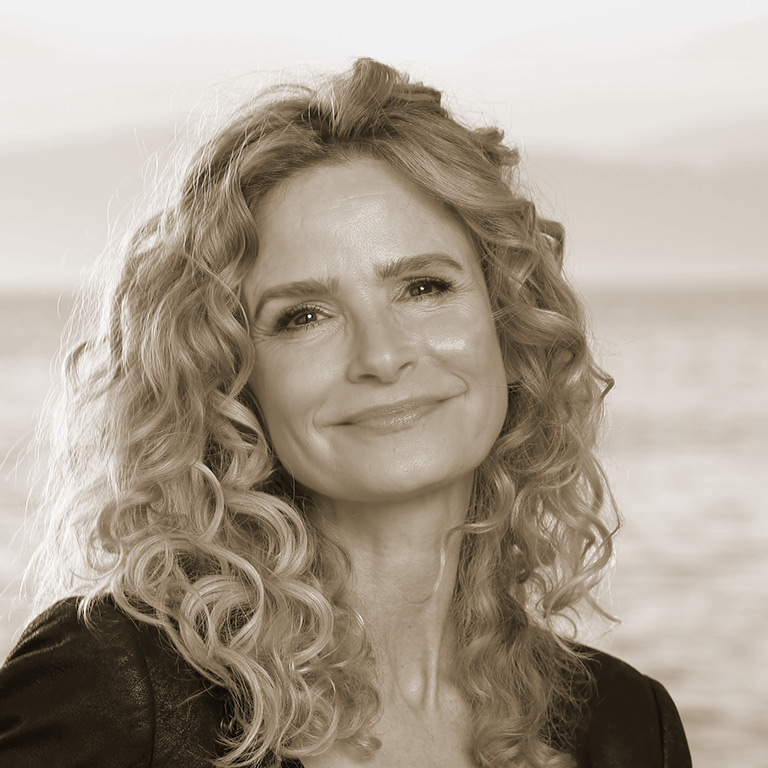 Kyra Sedgwick
Spotlight Award
Kyra Sedgwick has conquered stage, screen and television. She has received multiple Golden Globe, Emmy, and Screen Actors Guild nominations, as well as two Independent Spirit Award nominations, a Theater Award, Los Angeles Drama Desk Critics Circle Award and a Dramalogue Award.
In 2017, Sedgwick will return to television with the gritty drama "Ten Days in the Valley," on which she is also executive producer. Sedgwick plays Jane Sadler, an overworked television producer and single mother in the middle of a difficult separation.
Sedgwick made her directorial debut with the independent feature "Story of a Girl," based on the novel by Sara Zarr. This was a passion project for Sedgwick, after buying the rights to the book over six years ago. The film is about a teen who must deal with the ramifications of a sex video that goes viral.
In 2016, Sedgwick starred in "The Edge of Seventeen." Additional film credits include "Submission," "The Humbling," "Time Out of Mind," "Kill Your Darlings," "Reach Me," "The Possession," "Man on a Ledge," "Gamer," "Loverboy," "The Woodsman," "Secondhand Lions," "Phenomenon," "Born on the Fourth of July" and "Singles."
During her seven-season tenure on TNT's original series "The Closer," Sedgwick's role as Deputy Police Chief Brenda Leigh Johnson garnered her a 2017 Golden Globe Award for Best Performance by an Actress in a Television Series — Drama. She was also nominated for four Emmy awards, winning in 2010 for Outstanding Lead Actress in a Drama Series. Additionally, the role earned her seven SAG nominations and a 2009 People's Choice Award.
Sedgwick continued her relationship with TNT as executive producer on the new supernatural medical drama, "Proof." Additional television credits include "Cavedweller," "Door to Door," "Just a Kiss," "Behind the Red Door" and "Losing Chase."
In 2015, she returned to the stage, starring in "Off the Main Road" by Pulitzer Prize-winner William Inge, which opened last year's prestigious Williamstown Theatre Festival. Her additional theater credits include "The Exonerated;" "Twelfth Night" at Lincoln Center; "Ah Wilderness!," for which she won the Theater Award; and David Mamet's "Oleanna," which garnered her a Los Angeles Drama Critics Circle Award and a Drama League Award.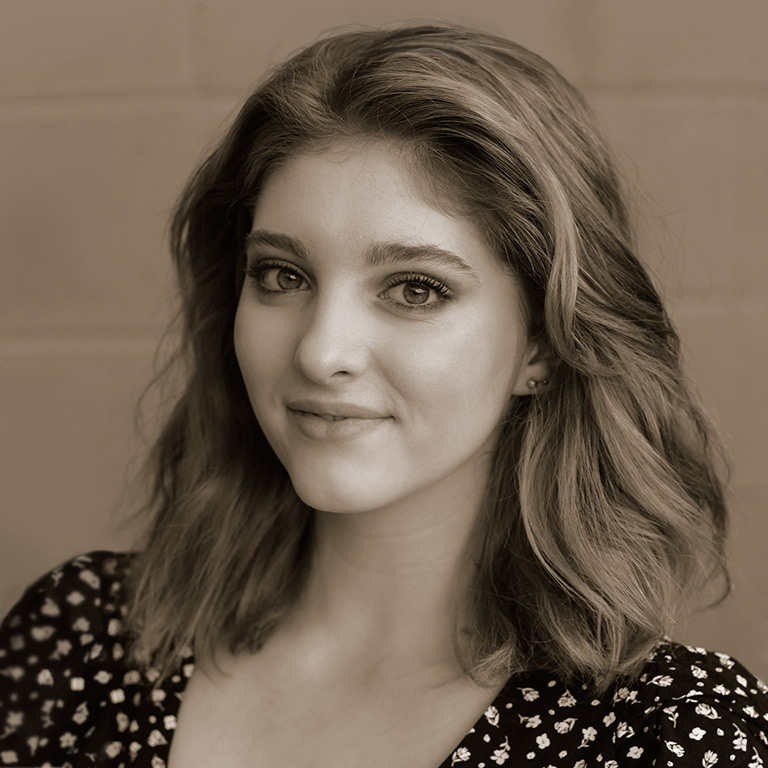 Willow Shields
Rising Star Award
Willow Shields was a child model for clothing catalogs in Santa Fe, New Mexico, before landing her first starring role in the television series "In Plain Sight," playing Liza Rogen, the daughter of a family in the witness protection program. This role led to more opportunities including the lead in the Hallmark movie "Beyond the Blackboard," as Grace, a homeless child profoundly inspired by her teacher.
Shields' big break came when she earned the part of Primrose Everdeen in the global blockbuster franchise "The Hunger Games" alongside Jennifer Lawrence, Philip Seymour Hoffman, Julianne Moore and Elizabeth Banks.
Most recently, Shields completed filming "Into the Rainbow" in China and New Zealand. In the 3-D fantasy adventure, she stars as the protagonist, Rachel, who is challenged to prevent a global environmental catastrophe.
Shields is currently filming the independent drama "Woodstock or Bust" and is slated to star in the Jennifer Lynch thriller "A Fall from Grace," playing the title role alongside Forest Whitaker and Vincent D'Onofrio. Other upcoming feature projects include "Thunder Roads" and "Forever China."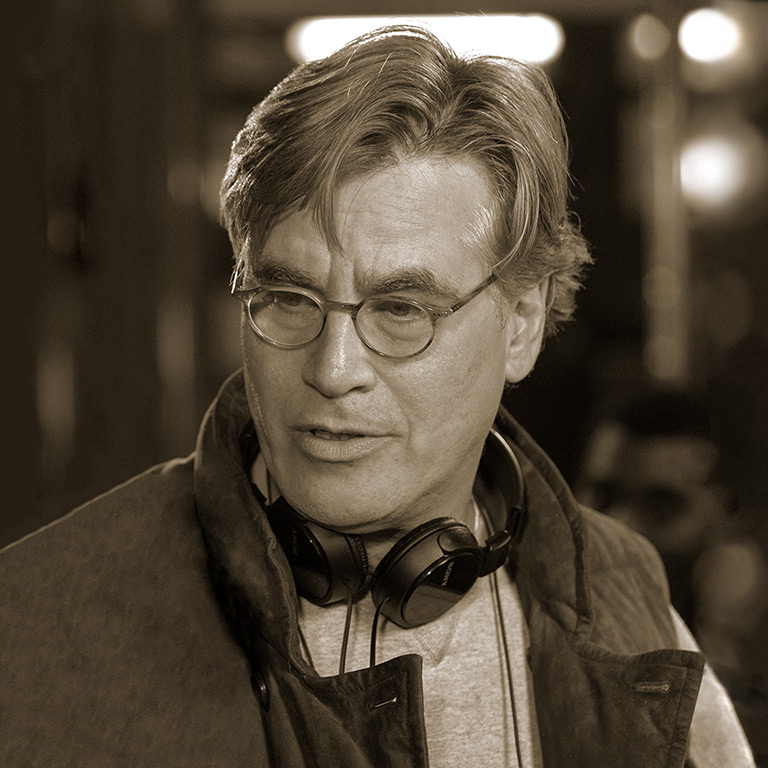 Aaron Sorkin
Outstanding Achievement in Directing Award
Academy Award-winning writer and renowned playwright Aaron Sorkin graduated from Syracuse University with a B.F.A. in theater. He made his Broadway playwriting debut at age 28, with the military courtroom drama "A Few Good Men," which earned him the John Gassner Memorial Playwriting Award for Outstanding New American Playwright. The following year, he made his off-Broadway debut with the play "Making Movies," and in 2007, he returned to Broadway with "The Farnsworth Invention."
In 1993, Sorkin's film adaptation of "A Few Good Men" was nominated for four Academy Awards, including Best Picture, and five Golden Globes, including Best Screenplay. He followed this success with the screenplays for "Malice," "The American President" and "Charlie Wilson's War."
In 2011, "The Social Network" earned Sorkin an Academy Award, Golden Globe, Critics' Choice Award, and British Academy of Film and Television Arts Award for Best Adapted Screenplay. The film was nominated for eight Academy Awards, including Best Picture, won Best Drama at the Golden Globes, and appeared on more than 350 critics' lists of the top 10 films of 2010.
In 2012, Sorkin adapted "Moneyball" along with Steven Zaillian and Stan Chervin. The film earned four Academy Award nominations including Best Picture and Best Adapted Screenplay. He also wrote the feature film "Steve Jobs," based on the Walter Isaacson biography. This adaptation garnered him a Golden Globe award for Best Screenplay.
On television, Sorkin created and produced the NBC series "The West Wing," which earned nine Emmy nominations in its first season, and a total of 26 Emmy Awards during its run, including Outstanding Drama Series four consecutive years.
He also produced and wrote the television series "Sports Night" for ABC, which garnered eight Emmy nominations. Sorkin created the series "Studio 60 on the Sunset Strip" which received five Emmy nominations in 2007, and in 2012, he made his return to television with the HBO drama "The Newsroom."
Sorkin is currently in various stages of production on the film "Molly's Game," "To Kill a Mockingbird" for Broadway and the NBC live presentation of "A Few Good Men."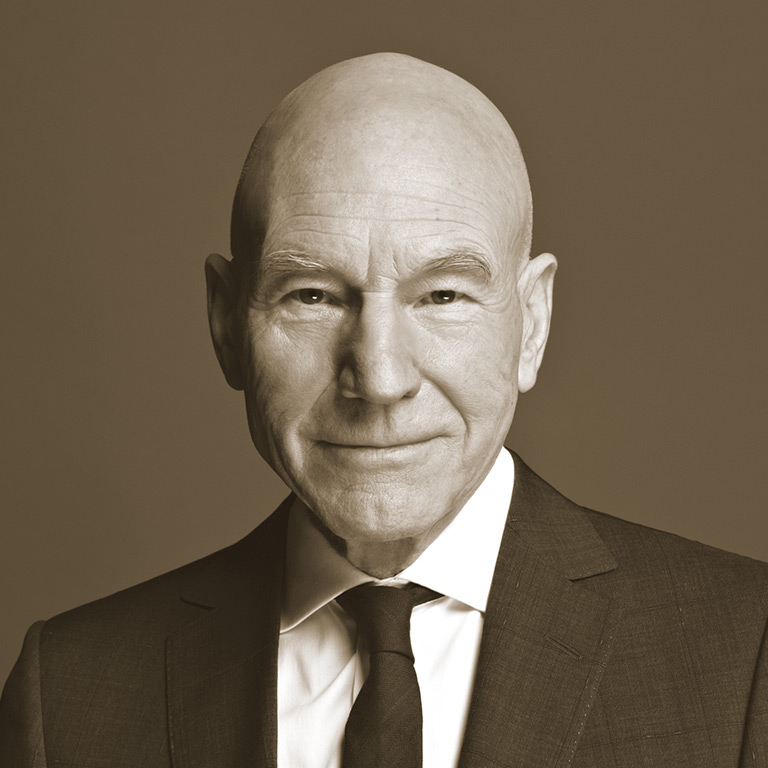 Sir Patrick Stewart
Legends of Cinema Award
Sir Patrick Stewart is one of the most acclaimed performers working today, with numerous and varied roles on both stage and screen. He has garnered multiple Golden Globe, Screen Actors Guild, Emmy and Tony nominations. In the 2001 New Year Honours List, Her Majesty Queen Elizabeth II conferred on Stewart the Order of the Officer of the British Empire, and in 2010 he received a knighthood for his services to drama.
Earlier this year, Stewart returned as Professor Charles Xavier in the latest X-Men epic, "Logan." Stewart originated the role in the first installment of the franchise in 2000.
He recently wrapped production on "The Gift," a drama that centers around a famous pianist who struggles to overcome stage fright to honor a promise made to a deceased friend. Stewart can soon be seen also in "Wilde Wedding," with Glenn Close and John Malkovich, scheduled for release later this year.
His many film credits include "Emoji Movie," "Green Room," "Match," seven turns as Professor X in the X-Men franchise, the narrator in "Ted" and "Ted 2," "Dune," "Excalibur," "L.A. Story," "Robin Hood: Men in Tights," "Conspiracy Theory" and "Tinker Tailor Soldier Spy." His performances in "The Lion in Winter" and "Moby Dick" both resulted in Emmy Award nominations.
Perhaps best known as Captain Jean-Luc Picard in "Star Trek: The Next Generation," Stewart has enjoyed a successful television career. He recently produced and starred in the comedy "Blunt Talk," which earned him a Golden Globe and a Critics' Choice Award nomination. Other television roles include stints on "American Dad" and an Emmy-nominated performance in Ricky Gervais' "Extras."
On stage, Stewart is a three-time Olivier Award winner. He recently reunited with Sir Ian McKellen in Harold Pinter's "No Man's Land." This was part of the duo's Two Plays in Rep, which also included a reprisal of Samuel Beckett's "Waiting for Godot."
Stewart has appeared in the plays "A Life in the Theatre," "The Master Builder," "The Ride Down Mt. Morgan" and "The Tempest." For his acclaimed solo production of "A Christmas Carol," Stewart played more than 40 characters, garnering Olivier, Drama Desk and What's on Stage awards. For his performance in the title role of "Macbeth," he earned a Tony Award nomination and won the Evening Standard Theatre Award for Best Actor.
In 1978, Stewart won an Olivier Award for his performance in "Antony and Cleopatra" and was nominated for his role in "The Merchant of Venice." He also appeared in the now-legendary Peter Brook production of "A Midsummer Night's Dream."