2018 Honored Guests
2018 Honored Guests
2018 Honored Guests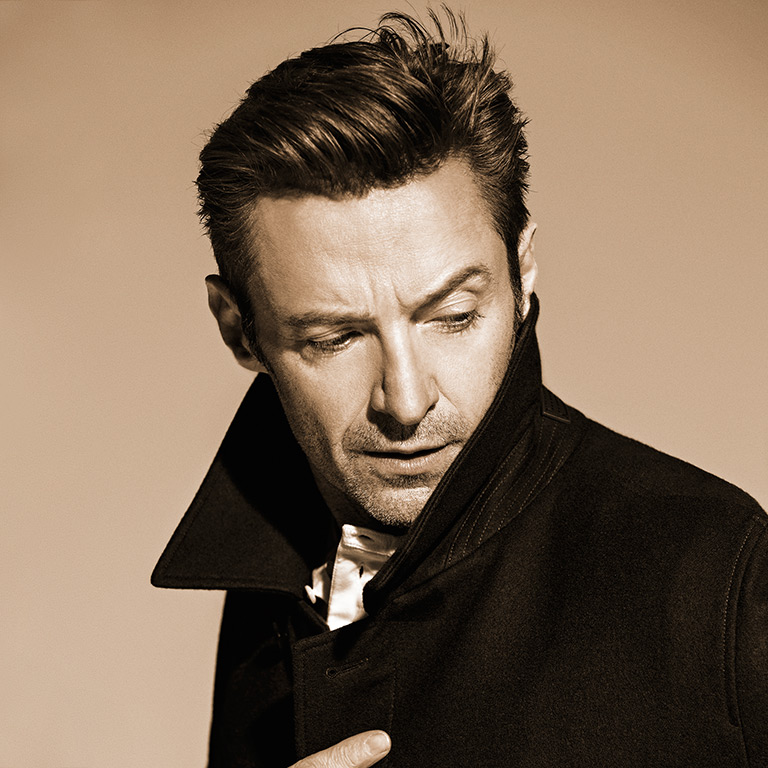 Hugh Jackman
Legend of Cinema Award
Hugh Jackman is an Academy Award-nominated, Golden Globe and Tony Award-winning performer who has made an impression on audiences of all ages, as successful on stage as he is on film. From his award-winning turn on Broadway as Peter Allen in The Boy from Oz, to the claw-wielding Wolverine in the blockbuster X-Men franchise, Jackman has proven to be one of the most versatile actors of our time.
The Australian native made his first major U.S. film appearance as Wolverine in the first installment of the X-Men series, a role he reprised in the enormously successful X2, X-Men: The Last Stand, X-Men Origins: Wolverine, X-Men: Days of Future Past and Logan.
Jackman garnered his first Academy Award nomination for his performance in Les Misérables, along with nominations from the Screen Actors Guild and BAFTA, and a Golden Globe Award for Best Actor in a Comedy/Musical. He earned another Golden Globe nomination for his role as P.T. Barnum in The Greatest Showman.
Additional film credits include Prisoners, Real Steel, Australia, The Prestige, The Fountain, Scoop, Deception, Swordfish, Van Helsing, and Kate & Leopold, for which he received a 2002 Golden Globe nomination. In addition, he lent his voice to the animated features Happy Feet and Flushed Away.
Other stage credits include The River, Hugh Jackman: Back on Broadway, A Steady Rain, Carousel, Oklahoma!, Sunset Boulevard and Beauty and the Beast.
Jackman will next be starring in The Front Runner, directed by Jason Reitman, set to open in theaters this November.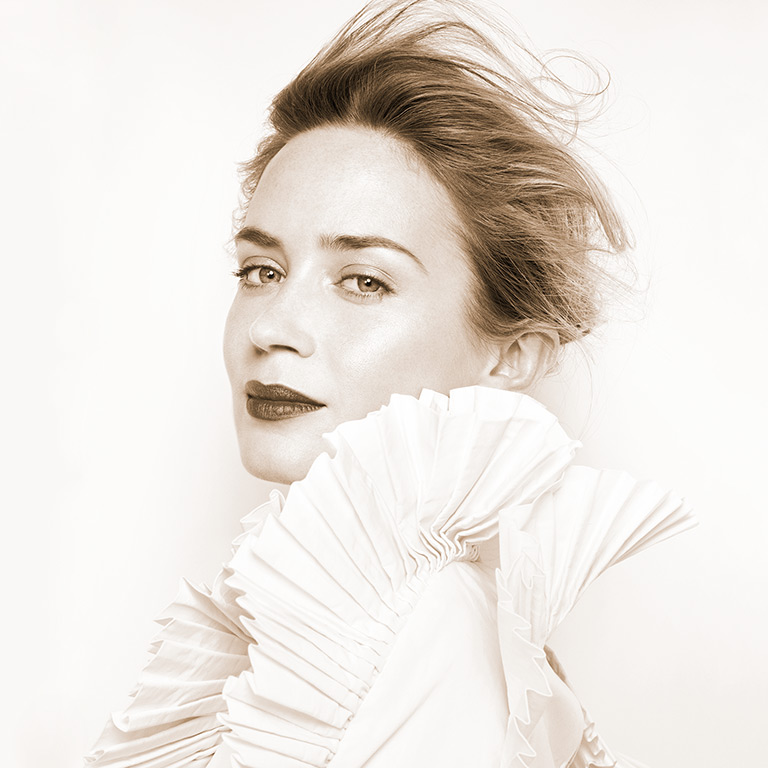 Emily Blunt
Icon Award
Golden Globe-winning actress Emily Blunt's transformative ability and versatile performances make her one of the most in-demand actresses today. Later this year, Blunt stars in Mary Poppins Returns, the sequel to the 1964 Disney classic.
She most recently starred in the thriller A Quiet Place and is currently working on Disney's Jungle Cruise. In 2016, Blunt received critical acclaim and SAG and BAFTA nominations for her portrayal of an alcoholic caught in the middle of a murder mystery in The Girl on the Train.
In 2015, Blunt received rave reviews as FBI agent Kate Macer in Sicario. She earned Golden Globe nominations for her work in the film adaptation of the musical Into the Woods, as well as The Young Victoria, Salmon Fishing in the Yemen and her breakout role in The Devil Wears Prada. She won a Golden Globe in 2007 for her role in the BBC miniseries Gideon's Daughter.
Other notable films include The Huntsman: Winter's War, Edge of Tomorrow, Looper, My Sister's Sister, The Adjustment Bureau and Charlie Wilson's War. She has voiced characters in animated films Gnomeo & Juliet, the sequel Sherlock Gnomes and My Little Pony: The Movie.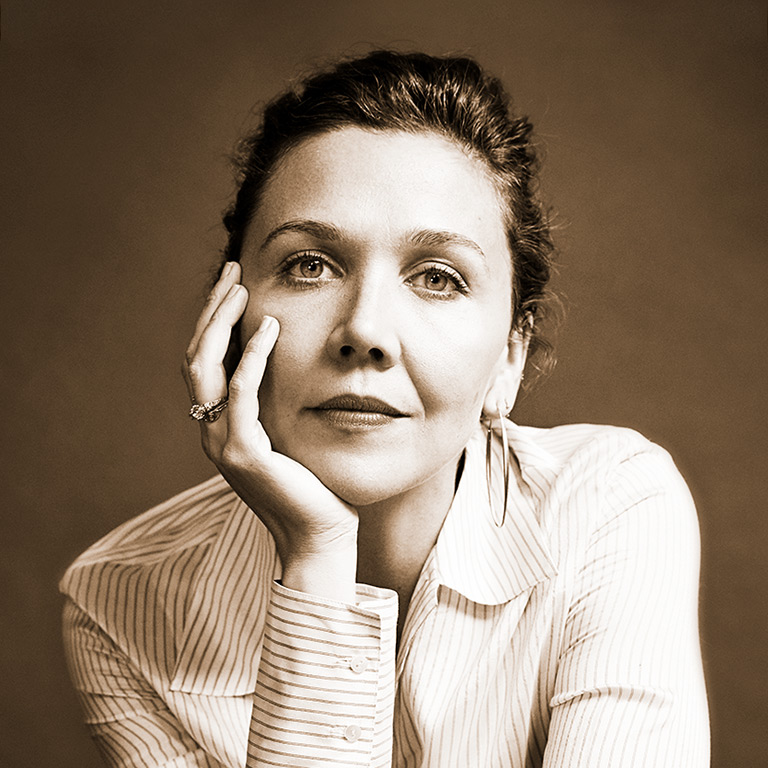 Maggie Gyllenhaal
Outstanding Achievement in Acting and Producing
Golden Globe-winning and Academy and Emmy Award-nominated actor and producer Maggie Gyllenhaal has starred in many films over her career, including Secretary, Mona Lisa Smile, Sherrybaby, and Crazy Heart. On television, she starred in the BBC/Sundance original series The Honourable Woman and recently wrapped filming and producing the second season of the HBO drama The Deuce. Her next film, The Kindergarten Teacher, which she is also producing, will be available on Thursday, Oct. 18 when the film is available on Netflix.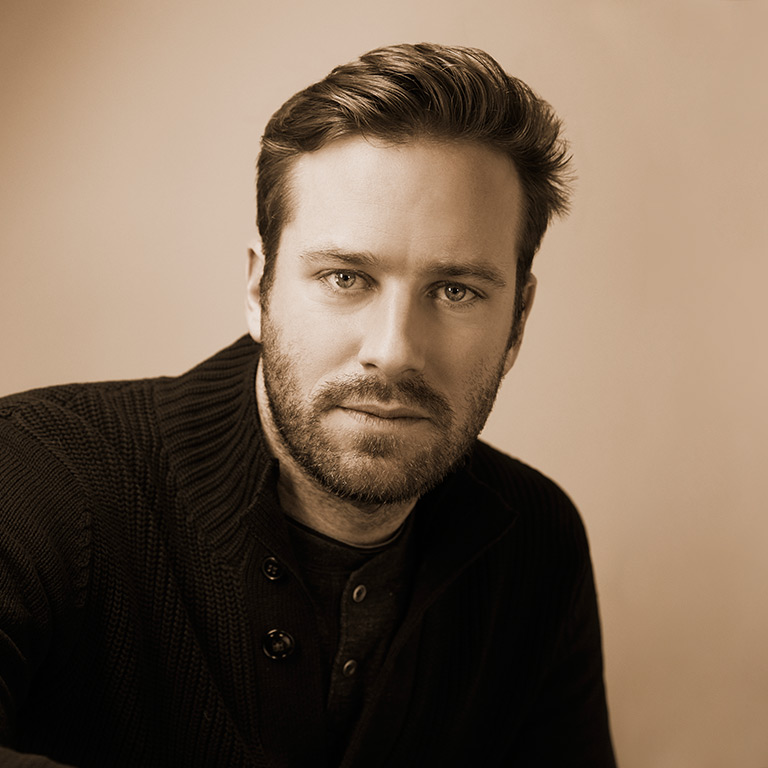 Armie Hammer
Outstanding Achievement in Cinema Award
Armie Hammer received an Independent Spirit Award and Golden Globe nomination for his role in Call Me by Your Name. The film earned BAFTA, Golden Globe and Academy Award nominations. Earlier this year, he starred in Sorry to Bother You and made his Broadway debut in Straight White Men.
Hammer will next be seen starring in the Ruth Bader Ginsburg biopic, On the Basis of Sex. He will also appear in Hotel Mumbai, based on the 2008 terrorist attack at the Taj Mahal Palace Hotel.
In 2017, Hammer voiced the role of Jackson Storm for Pixar's Cars 3. Other film credits include Free Fire, Nocturnal Animals, The Man from U.N.C.L.E. and The Lone Ranger.
Hammer earned a 2012 SAG Award nomination for Best Supporting Actor for his portrayal of Clyde Tolson in J. Edgar. His performance as the Winklevoss twins in the award-winning film The Social Network garnered him critical praise and positioned him as one of Hollywood's breakouts of 2010. The film received a SAG nomination for Best Ensemble, as well as a Best Picture Golden Globe.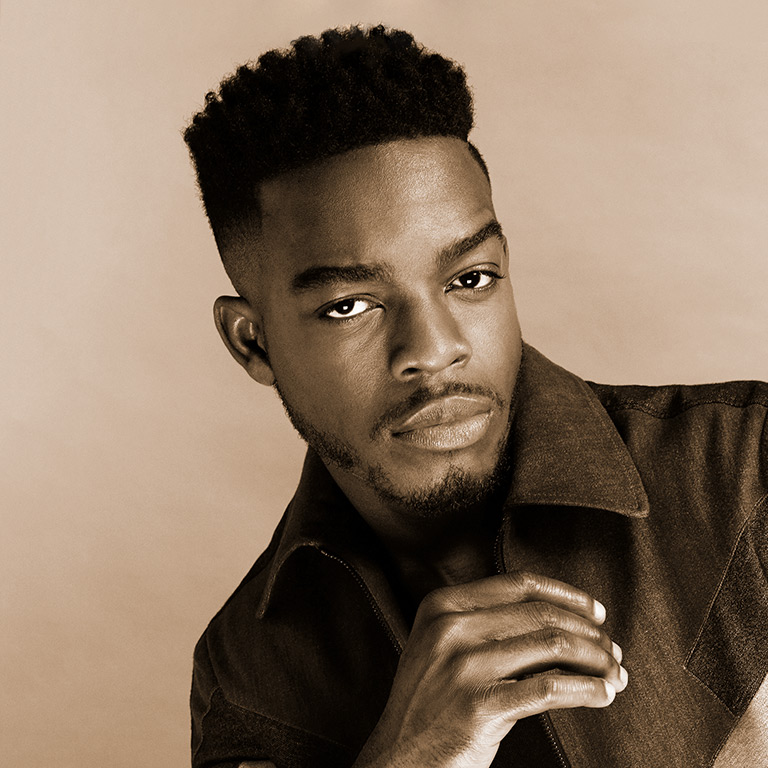 Stephan James
Discovery Award
Stephan James, a native of Canada, holds the honor of portraying two significant figures in African-American history. He starred as Olympic champion Jesse Owens in Race, and as activist and future U.S. congressman John Lewis in Selma.
His other credits include the inspirational, fact-based sports tale When the Game Stands Tall, Across the Line, Perfect Sisters, Home Again, or which he earned his first Canadian Screen Award nomination, and most recently the FOX miniseries, Shots Fired.
James' other accolades include the Canadian Screen Award for Best Performance by an Actor in a Leading Role for Race, the Rising Star Award at the 2015 Toronto International Film Festival, and the Black Film Critics Circle Award for Best Ensemble along with his fellow Selma actors.
James will next be seen starring opposite Julia Roberts in the Amazon series Homecoming, launching Friday, Nov. 2, and in the upcoming film If Beale Street Could Talk by director Barry Jenkins.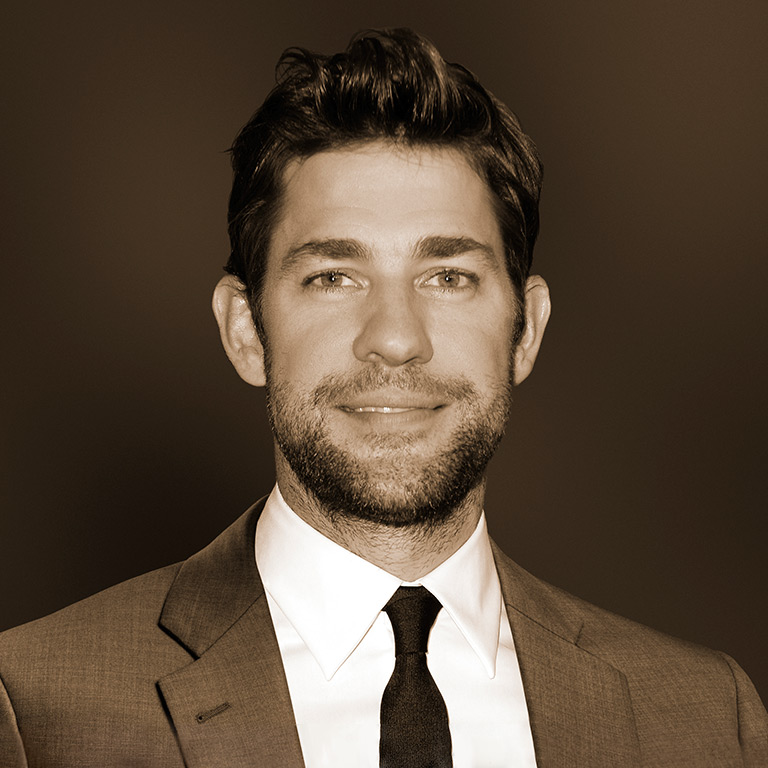 John Krasinski
Vanguard Award
Engaging audiences in movies and on television, John Krasinski has established himself as an exciting talent through his acting, writing and directing. In April 2018, Krasinski was named one of Time's "100 Most Influential People." This distinction followed the successful opening of A Quiet Place, which Krasinski co-wrote, directed and starred in, opposite Emily Blunt.
Krasinski is currently in production on season two of Amazon's Tom Clancy's Jack Ryan, and last directed and starred in The Hollars. In 2016, he appeared as a Navy SEAL in the Benghazi thriller 13 Hours: The Secret Soldiers of Benghazi. Other film credits include Promised Land, Monsters University, The Wind Rises, Aloha, Big Miracle, Something Borrowed, It's Complicated, Away We Go, Monsters vs. Aliens, Shrek the Third, Leatherheads and For Your Consideration. He also adapted and directed the film version of David Foster Wallace's short story collection, Brief Interviews with Hideous Men.
He won a Theatre World Award for his stage debut in Dry Powder and executive produces Lip Sync Battle with Jimmy Fallon through his production company Sunday Night.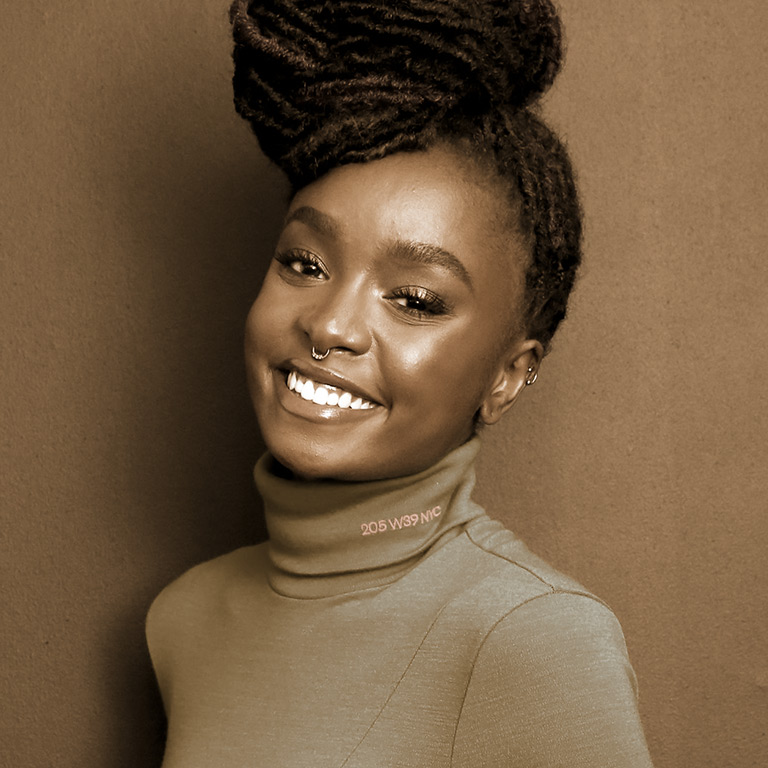 KiKi Layne
Discovery Award
KiKi Layne, a native of Cincinnati, marks her first leading role in If Beale Street Could Talk from Moonlight director Barry Jenkins.
She recently completed work on Native Son, directed by Rashid Johnson and adapted by Suzan-Lori Parks from Richard Wright's classic novel, slated for release in early 2019. Layne will also star in next year's Captive State, directed by Rupert Wyatt.
The Chicago Tribune featured Layne as one of its "2016 Hot New Faces of Chicago Theater." Her stage credits include the U.S. premiere of Octagon, garnering a Black Theater Alliance Award nomination for Best Featured Actress in a Play; Genesis, at the Definition Theatre; Good People, at the Redtwist Theatre; Griffin Theatre's touring production of Letters Home; and Definition Theatre and The New Colony's co-production of Byhalia, Mississippi, which earned her additional BTAA nominations for Best Featured Actress in a Play and Most Promising Actress.
Layne graduated with a B.F.A. in acting from The Theatre School at DePaul University.
Chloë Grace Moretz
Lumière Award
Chloë Grace Moretz has been captivating audiences since she was a child, starring in Michael Bay's remake of The Amityville Horror. She has appeared in nearly 30 films since then. Her breakout role as Hit-Girl in the cult classic Kick-Ass and her performance in Let Me In landed her on Time magazine's "Top 10 Performances of the Year" and The New York Times' "Best Performances of 2010" lists. Moretz was also named one of Time's "25 Most Influential Teens of 2014" and "30 Most Influential Teens of 2016."
Moretz is currently starring in the title role of The Miseducation of Cameron Post, about a teen forced to undergo gay conversion therapy. Recently, she starred in November Criminals and Brain on Fire. Her next roles are in the remake of horror classic Suspiria and the drama thriller Greta.
Her other credits include Neighbors 2: Sorority Rising, The 5th Wave, If I Stay, Clouds of Sils Maria, The Equalizer and Laggies. She lent her voice to The Tale of the Princess Kaguya, which received a 2015 Academy Award nomination for Best Animated Feature Film.
Moretz also starred in the title role of the Carrie remake, and reprised her earlier role for Kick-Ass 2. She appeared in Martin Scorsese's Hugo, which was nominated for 11 Academy Awards, and played a leading role in Tim Burton's Dark Shadows. On the small screen, Moretz guest starred on 30 Rock and made her theatrical debut in the off-Broadway play The Library, directed by Academy Award winner Steven Soderbergh.
Amandla Stenberg
Rising Star Award
Amandla Stenberg stars in the highly anticipated film The Hate U Give, which premiered recently. She can currently be seen the WWII drama Where Hands Touch.
Stenberg's other film credits include The Darkest Minds; Everything, Everything; As You Are, which won the Special Jury Award at Sundance 2016; Colombiana; Rio 2 and The Hunger Games.
She has been recognized globally for her crusade to spark thoughtful conversation on social media to spread awareness and knowledge on topics such as cultural appropriation, intersectional feminism, mindfulness, biracial identity, sexual identity, gender, beauty standards and more. Stenberg has been recognized with a Teen Choice Award and nomination, a BET Award and an NAACP Image Award for her work.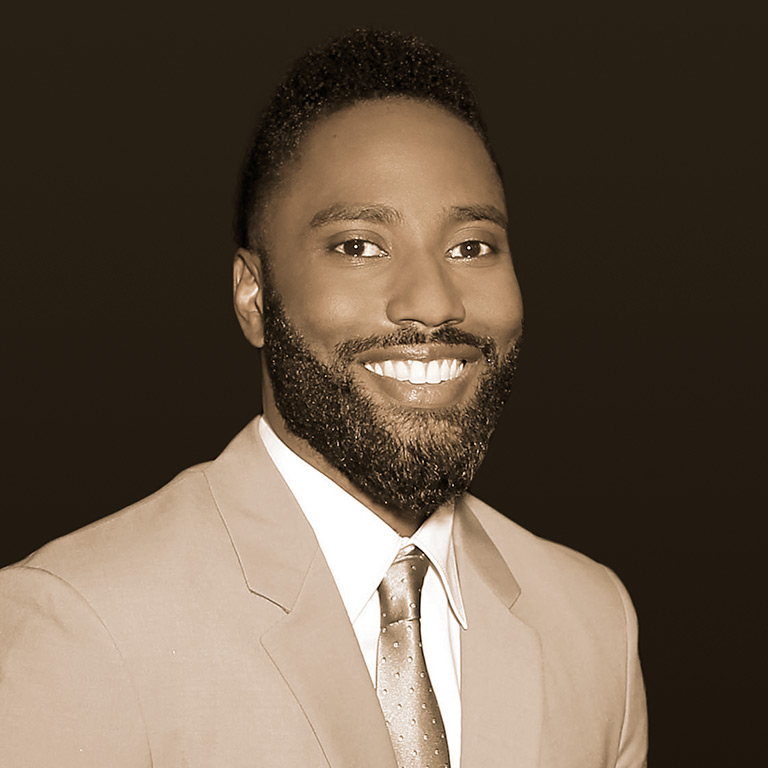 John David Washington
Distinguished Performance Award
John David Washington recently starred in Monsters and Men, directed by Reinaldo Marcus Green. The script was selected and developed as part of the 2017 Sundance Directors Lab. Washington also starred in 2018's Monster, with Jeffrey Wright, A$AP Rocky and Jennifer Hudson.
Washington also stars in BlacKkKlansman, directed by Spike Lee. The film premiered at this year's Cannes Film Festival to a standing ovation and won the Grand Prix. Washington can next be seen in The Old Man & the Gun, opposite Casey Affleck, Elisabeth Moss and Robert Redford.
He made his film debut as a child in Spike Lee's Malcolm X in 1992 and returned to the big screen in 2017 in Love Beats Rhymes, directed by RZA, opposite Common and Jill Scott.
Prior to his return to acting, Washington spent six years playing professional football. Shortly after, he booked his fist-ever audition to play Ricky Jerret in the HBO series Ballers with Dwayne Johnson. His performance generated rave reviews, and the show was recently renewed for a fifth season.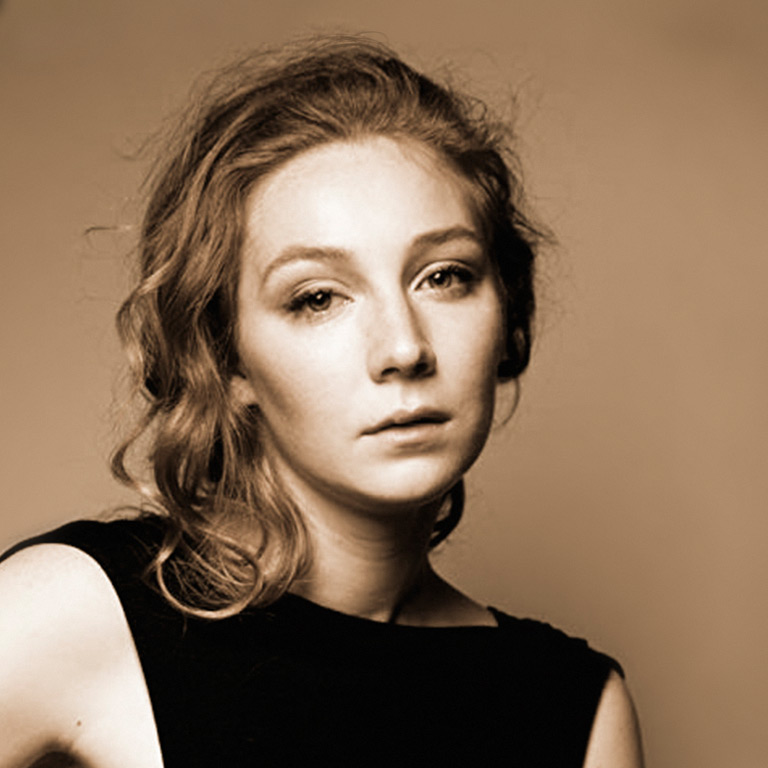 Kayli Carter
SCAD40 Prize
Kayli Carter is best known for playing Sadie Rose on the Emmy Award-nominated Netflix miniseries Godless. She stars in the critically acclaimed Private Life, opposite Paul Giamatti and Kathryn Hahn, directed by Tamara Jenkins.
Carter first appeared on stage in Academy Award-winner Mark Rylance's Olivier Award-nominated play Nice Fish in New York. She also starred in the off-Broadway hit Mary Page Marlowe from playwright Tracy Letts at the Second Stage Theater.
Next, Carter will play Manson acolyte Squeaky Fromme in the independent film Charlie Says, which premiered at this year's Venice Film Festival. Her other credits include the horror film Rings and Amazon's Z: The Beginning of Everything with Christina Ricci.
Carter graduated from SCAD in 2015 with a B.F.A. in performing arts and personifies the spirit of the SCAD40 Prize, the university's highest recognition for alumni. Honorees are selected for exemplary contributions to their professions and for demonstrating, through their success, the preeminence and purpose of a SCAD education.
Awarded at signature events throughout this 40th anniversary year, the SCAD40 Prize is presented to graduates who give all of themselves — hand, head, and heart — to their creative careers in the highest ranks of culture and business.