2019 Honored Guests
2019 Honored Guests
Honored Guests
Each year SCAD Savannah Film Festival hosts special guests and honorees recognized throughout the week.
2019 Honorees
Danielle Macdonald
Rising Star Award
Audiences know Danielle Macdonald for her breakout role as Patti Dombrowski in Fox Searchlight Pictures' Patti Cake$, as well as the title character opposite Jennifer Aniston in the Netflix series Dumplin'. Macdonald has also appeared opposite Sandra Bullock in the Netflix runaway sci-fi hit Bird Box and currently appears in the Netflix miniseries Unbelievable, which premiered in September 2019. With Jonathan Tucker, Macdonald starred in the short film Skin, which won the 2019 Oscar for best live action short. She then was seen in a feature film of the same title, opposite Jamie Bell, based on a true story set in a similar world.
Macdonald can next be seen in the Australian film I Am Woman, based on the life of 1970s musician and activist Helen Reddy. She also stars with Emma Roberts and Awkwafina in Paradise Hills, which premiered at the Sundance Film Festival and is set for release in November 2019.
Additional credits include her feature film debut in The East, with Ellen Page, Brit Marling, and Alexander Skarsgård, and the lead role in Every Secret Thing, which premiered at the 2014 Tribeca Film Festival, alongside costars Diane Lane, Dakota Fanning, and Elizabeth Banks.
Macdonald was born and raised in Sydney, Australia. At the age of 18, she moved to Los Angeles to pursue acting. She currently resides in Los Angeles.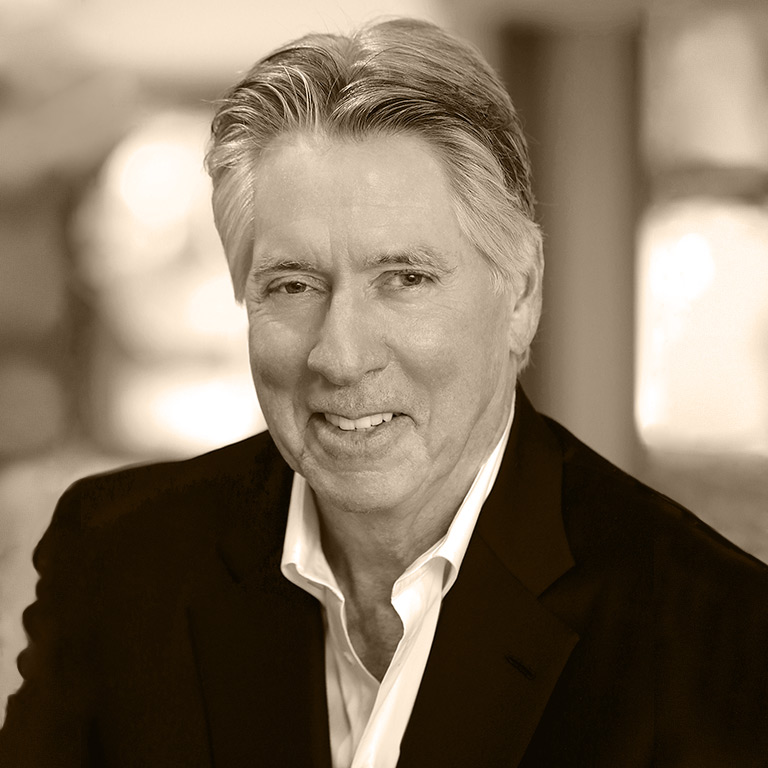 Alan Silvestri
Lifetime Achievement Award in Composing
In his ongoing, decades-long career as a composer, Alan Silvestri has blazed an innovative trail with his exciting and melodic scores, winning the applause of Hollywood and movie audiences the world over. With a credit list of over 100 films, Silvestri has composed some of the most recognizable and beloved themes in movie history. He has earned two Oscar nominations, two Golden Globe nominations, three Grammy awards, two Emmy awards, and numerous International Film Music Critics Association Awards, Saturn Awards, and Hollywood Music in Media Awards.
Born in New York City and raised in Teaneck, New Jersey, Silvestri first dreamed of becoming a jazz guitar player. After spending two years at the Berklee College of Music in Boston, he hit the road as a performer and arranger. Landing in Hollywood at the age of 22, he found himself successfully composing the music for 1972's The Doberman Gang, which established his place in the world of film composing.
The 1970s witnessed the rise of energetic synth-pop scores, establishing Silvestri as the action rhythmist for TV's highway patrol hit CHiPs. This action-driven score caught the ear of young filmmaker Robert Zemeckis, whose 1984 hit film, Romancing the Stone, was the perfect first date for the composer and director. It's success became the basis of a decades-long collaboration that includes the Back to the Future trilogy, Who Framed Roger Rabbit?, What Lies Beneath, Death Becomes Her, Contact, Cast Away, The Polar Express, and Zemeckis' 1994 Academy Award winner for Best Picture Forrest Gump.
Silvestri's credits also include Steven Spielberg's Ready Player One; James Cameron's The Abyss; family films The Father of the Bride, Parent Trap, Stuart Little, Disney's Lilo and Stitch, and all three Night at the Museum films. Most recently, Silvestri has composed the music for Marvel's Avengers: Endgame. Since 2011 Alan's collaboration with Marvel helped propel Captain America: The First Avenger, The Avengers and Avengers: Infinity War to spectacular world-wide success.
Silvestri's success has also crossed into the world of songwriting. His partnership with six-time Grammy Award winner Glen Ballard has produced hits such as the Grammy-winning and Oscar-nominated song Believe (Josh Groban) for Polar Express, Butterfly Fly Away (Miley Cyrus) for Hannah Montana The Movie, God Bless Us Everyone (Andrea Bocelli) for A Christmas Carol, and A Hero Comes Home (Idina Menzel) for Beowulf.
Alan and his wife Sandra are longtime residents of California's central coast. In 1998 the Silvestri family embarked on a new venture as the founders of Silvestri Vineyards. Their wines show that lovingly cultivated fruit has a music all its own. "Both music making and wine making involve a magical blending of art and science. Just as each note brings its own voice to the melody, each vine brings its own unique personality to the wine," he says.
Their other great passion is the ongoing search for the cure to Type 1 juvenile diabetes. With the diagnosis of their son at age 2 (now 29), they continue to work with the Juvenile Diabetes Research Foundation and dream of the day this disease will finally become a thing of the past.
Sienna Miller
Outstanding Achievement Award in Cinema
Sienna Miller was born in New York, educated in England, and studied drama at the Lee Strasberg Institute. Her film debut came in 2004 opposite Daniel Craig in Layer Cake. From there, she appeared in Factory Girl, Casanova, The Edge of Love, Interview and GI Joe: The Rise of Cobra. Miller received a British Independent Film Award nomination for Best Supporting Actress for her role in The Edge of Love, and both a BAFTA Orange Rising Star Award and an Independent Spirit Award for her performance in Interview. In 2013, she was nominated for a BAFTA TV and a Golden Globe for her role in HBO's The Girl playing Alfred Hitchcock's muse Tippi Hedren.
In 2015, Miller starred in Foxcatcher, nominated for five Academy Awards. In the same year, she starred opposite Bradley Cooper in Clint Eastwood's Academy Award Best Picture nominee American Sniper. Other film credits include Unfinished Business, Burnt, and her British Independent Film Award-nominated role in High-Rise. Miller also played the enthralling Emma Gould in Live By Night and the early feminist Nina Fawcett in The Lost City of Z.
Miller's most recent project is American Woman, directed by Jake Scott, with co-stars Aaron Paul and Christina Hendricks. Her performance has received outstanding reviews from The LA Times, TheWrap, and Vogue. Two other 2109 projects are The Loudest Voice in the Room, playing Elizabeth Ailes, wife of Roger Ailes, and 21 Bridges with Chadwick Boseman and J.K. Simmons.
Stage credits include the Broadway productions of Cabaret and After Miss Julie, and Flare Path, As You Like It, and Cat on a Hot Tin Roof in London. Outside of her acting career, Sienna serves as Global Ambassador for the International Medical Corps.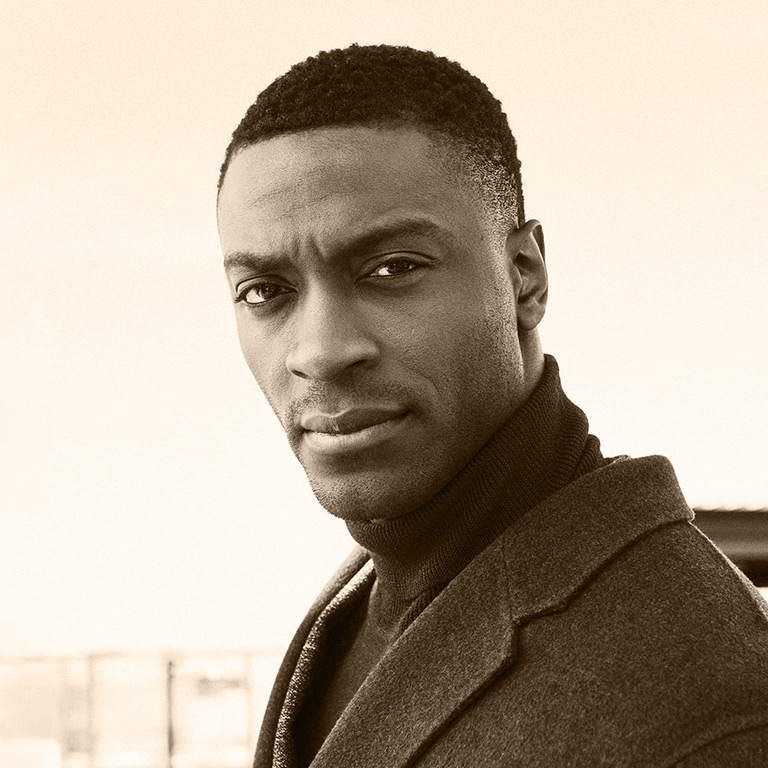 Aldis Hodge
Discovery Award
Aldis Hodge is a SAG Award-winning actor, who has built a dynamic career as a versatile performer in roles in both film and television. He stars opposite Kevin Bacon in the Showtime series City on a Hill, which premiered in June to strong reviews and was picked up for a second season. Earlier in 2019, Hodge appeared in What Men Want opposite Taraji P. Henson.
Hodge's film Clemency won the Dramatic Grand Jury prize at the 2019 Sundance Film Festival. Acquired by Neon, the film will release in December. In 2018, Hodge's film Brian Banks premiered at the Los Angeles Film Festival, winning the Audience Award. The Hollywood Reporter described his performance as "beautifully subtle film acting and audiences should be exposed to his fine work." In 2017, Hodge was seen in Hidden Figures, which garnered three Oscar nominations, two Golden Globe nominations, and a SAG award. Also, Hodge earned a National Board of Review and a Palm Springs Film Festival award for his work in the film. Other credits include, Straight Outta Compton, The Walking Dead, Underground, and Leverage.
Hodge was born in Jacksonville, North Carolina and raised in New York. In addition to acting, Hodge is developing projects for film and television, designs luxury timepieces, and is an avid artist and painter.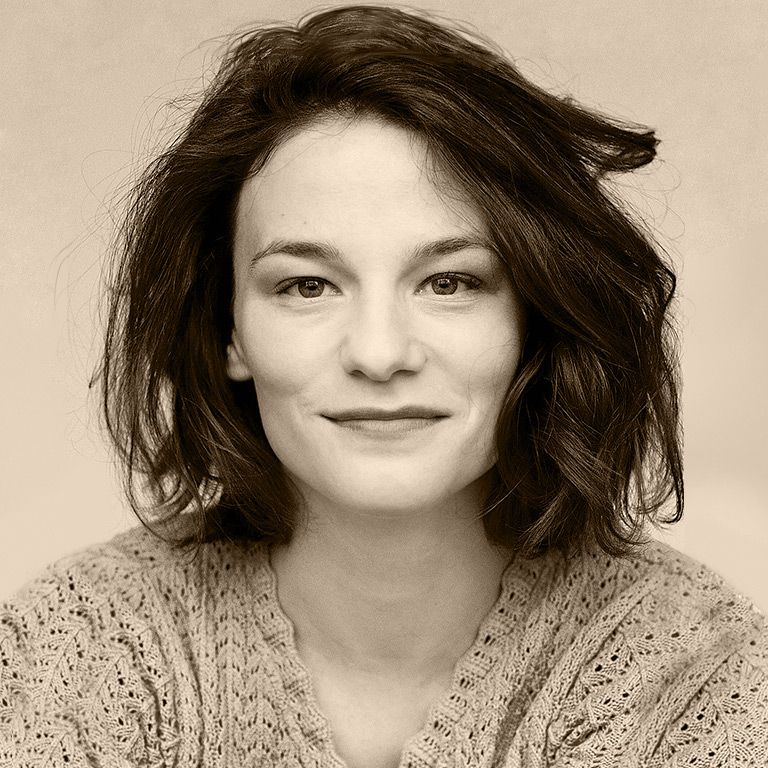 Valerie Pachner
Discovery Award
Valerie Pachner is an Austrian actress best known for her lead role in Terrence Malick's A Hidden Life. Since the film premiered at Cannes, it has been praised by filmmakers, and her performance has been met with overwhelming admiration.
Next up, Pachner can be seen in 20th Century Fox's third installment of the Kingsman franchise, directed by Matthew Vaughn. She will star as Mata Hari opposite Ralph Fiennes, Gemma Arterton, Daniel Brühl, Matthew Goode, and Harris Dickinson. Her other film credits include The Ground Beneath My Feet, which premiered in competition at the Berlin International Film Festival in 2019.
Pachner is also an acclaimed stage actress. She trained at the Max Reinhardt Seminar in Vienna and later became a part of the Residenztheater's permanent ensemble, where she starred in Egon Schiele: Death and the Maiden, for which she won the Austrian Film Prize.
Pachner resides in Berlin.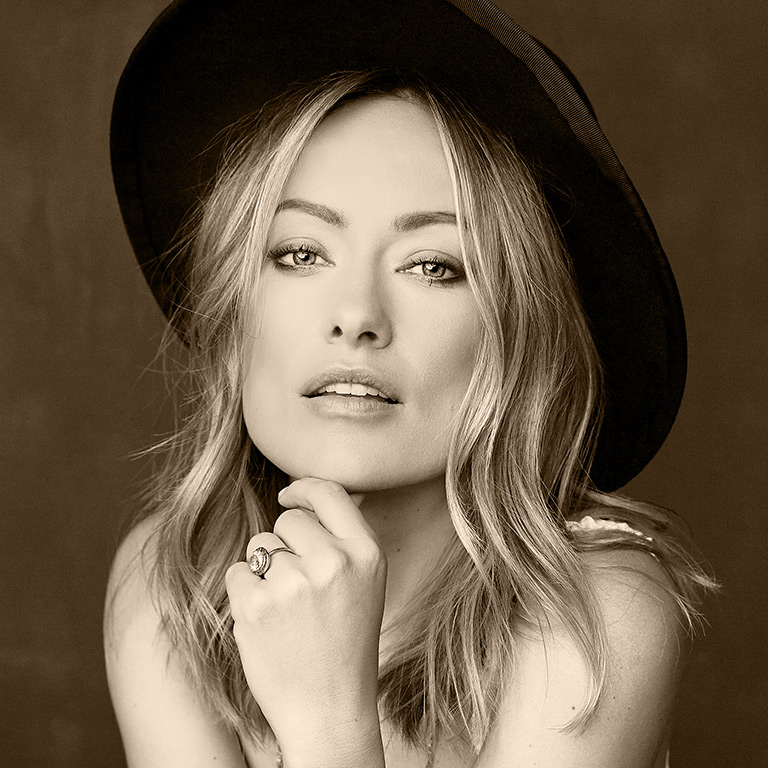 Olivia Wilde
Rising Star Director Award
Actor, director, and producer Olivia Wilde is a modern-day renaissance woman. She made her feature directorial debut to rave reviews with the 2019 coming-of-age comedy Booksmart. The movie is being called one of the best of the year and collected the most wins of any film at the Los Angeles Online Film Critics Society Annual Midseason Awards. She also made Variety's 10 Directors to Watch list and Adweek's yearly Creative 100 list. Next up on the directing front, Wilde will helm an untitled holiday comedy for Universal and will direct and star in the timely thriller feature, Don't Worry, Darling for New Line Cinema. She is also set to star in the upcoming Clint Eastwood film, Richard Jewell.
Wilde produced and starred in the 2018 drama feature, A Vigilante, and received critical acclaim for her powerful portrayal of the film's difficult yet urgent subject matter. Previously, she produced and starred in the drama Meadowland, garnering significant praise for her emotionally charged performance. Additional film credits include the Oscar-winning drama Her, the Golden Globe-nominated Rush, and the critically acclaimed indie comedy Drinking Buddies, which she also executive produced.
Elisabeth Moss
Spotlight Award
Elisabeth Moss can next be seen in The Invisible Man, a reboot of the classic monster movie. She also appears in the upcoming Wes Anderson film The French Dispatch. Moss most recently starred in the Alex Ross Perry film Her Smell, which she also produced, and in The Kitchen, opposite Melissa McCarthy and Tiffany Haddish, an adaptation of the DC Vertigo crime comic book series.
Moss has completed work on Shirley, also starring Michael Stuhlbarg, the story of a young couple that moves in with famed horror author Shirley Jackson. Moss' additional film credits include Jordan Peele's blockbuster hit Us, The Seagull, The One I Love, Queen of Earth and the Academy Award-nominated foreign film The Square.
On television, Moss is set to begin filming season four of the Emmy Award-winning Hulu series The Handmaid's Tale. Among the many honors she has received for her performance are an Emmy and Golden Globe Award for Best Actress in a Drama Series, winning the same awards as an executive producer of the series. Other television credits include Top of the Lake, earning her a Golden Globe award; Mad Men; and The West Wing.
Moss' stage credits include The Heidi Chronicles, Speed the Plough, and Franny's Way.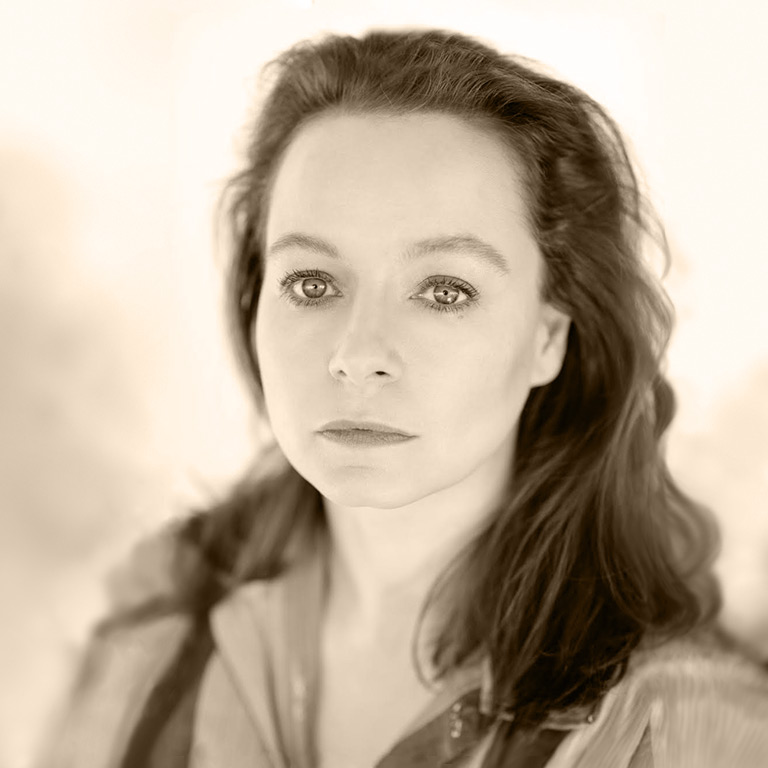 Samantha Morton
Virtuoso Award
Multi-award-winning British actress Samantha Morton first garnered international attention in 1997 starring in Carine Adler's Under the Skin, earning her the Boston Film Critics Award for Best Actress.
She has since gone on to work with such acclaimed directors as Woody Allen (Sweet and Lowdown, 1999), Lynne Ramsay (Morvern Callar, 2002), Stephen Spielberg (Minority Report, 2002), Jim Sheridan (In America, 2002), Michael Winterbottom (Code 46, 2003), Shekhar Kapur (Elizabeth: The Golden Age, 2007), Harmony Korine (Mister Lonely, 2007), Anton Corbijn (Control, 2007), Charlie Kaufman (Synecdoche, New York, 2008), David Cronenberg (Cosmopolis, 2012), Andrew Stanton (John Carter, 2012), Spike Jonze (Her, 2013) and David Yates (Fantastic Beasts and Where to Find Them, 2016). In a highly decorated career, Morton has twice been nominated for an Academy Award, twice nominated for a BAFTA Award, and in 2007 she received a Best Actress Golden Globe for her portrayal of notorious child-murderer Myra Hindley in the NBC/Channel 4 film Longford.
In 2009, Morton made her directorial debut with The Unloved, a semi-autobiographical film based in the British children's care system, winning the BAFTA Television Award for Best Single Drama.
Most recently Morton can be seen in the Dominic Savage drama I Am Kirsty, all three seasons of the hit Hulu television show Harlots and AMC's award winning The Walking Dead, where she plays the newest villain Alpha.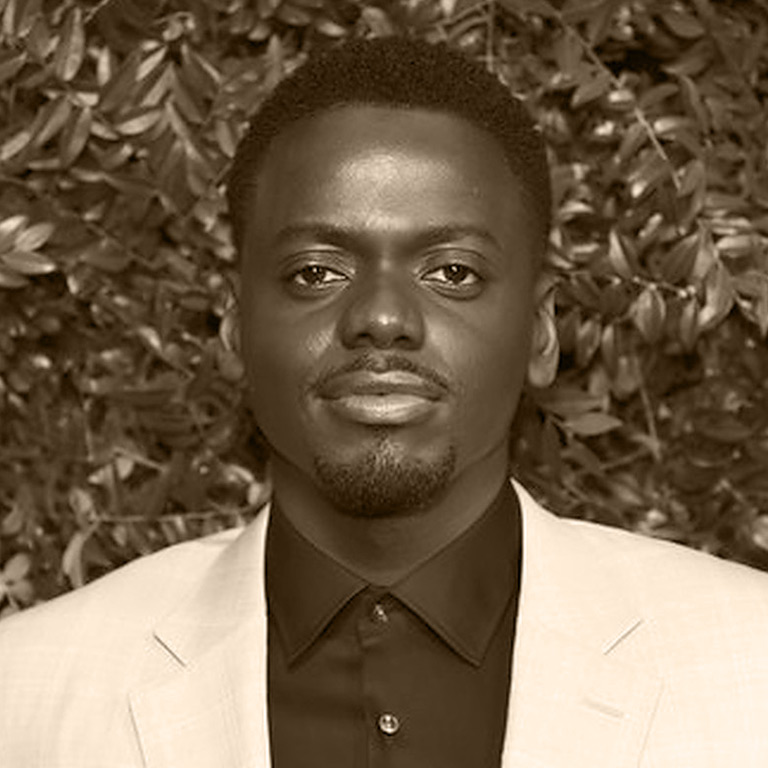 Daniel Kaluuya
Spotlight Award
Daniel Kaluuya gained international recognition for his lead role as Chris Washington in Jordan Peele's 2017 smash hit Get Out. His performance earned him best actor nominations from the Academy Awards, Golden Globe Awards, Screen Actors Guild, British Academy Film Awards, Gotham Awards, and Independent Spirit Awards. Kaluuya took home the Best Actor award at the NAACP Image Awards, the Next Generation Award at the MTV Movie & TV Awards, as well as the EE Rising Star Award at the BAFTAs.
Up next, Kaluuya will star in Queen & Slim, about a couple whose lives take an unexpected turn when an encounter with a police officer goes awry. He is currently in production in the lead role on the upcoming drama, Jesus Was My Homeboy, which follows the life story of Black Panther Party member Fred Hampton.
In February 2018, Kaluuya joined the Marvel Cinematic Universe in Ryan Coogler's Oscar-nominated Black Panther. This culturally significant installment of the Marvel Comics Universe grossed over $1.3 billion worldwide. Additional film credits include Widows, Johnny English Reborn, Welcome to the Punch, Kick-Ass 2, and Sicario.
Kaluuya is also well-known for his British television roles in Skins and Black Mirror, and his stage work, winning the Evening Standard and Critics' Circle theater awards for his role in Sucker Punch at the Royal Court Theatre, and an Olivier Award nomination for Levi David Addai's Oxford Street.
2019 Breakout Award Recipients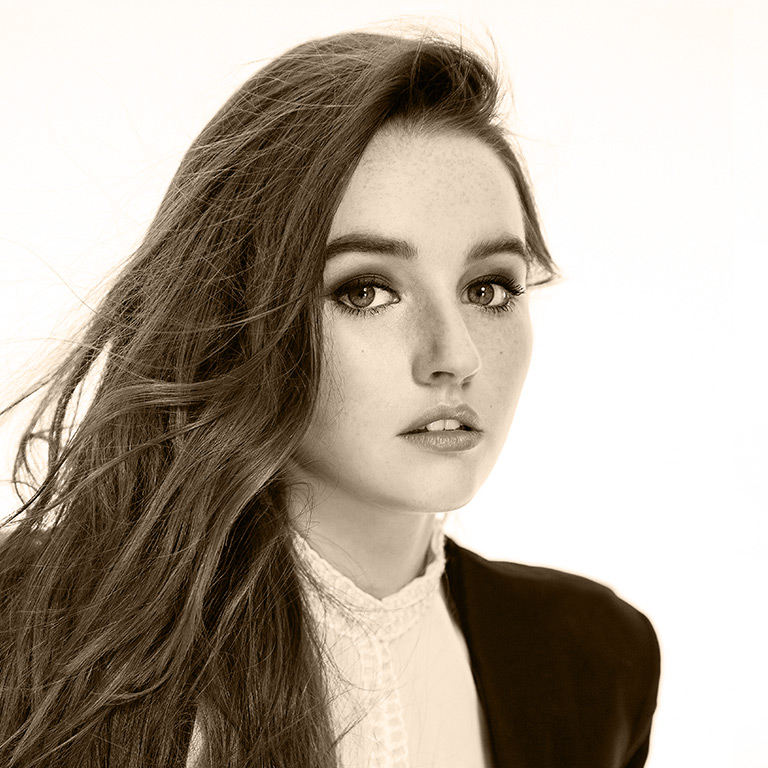 Kaitlyn Dever
Kaitlyn Dever has amassed tremendous respect at a young age with her growing repertoire of performances in film and television. She can currently be seen as the lead in Netflix's limited series, Unbelievable, and recently starred in Olivia Wilde's feature directorial debut, Booksmart, both of which have garnered widespread critical acclaim. Dever's additional theatrical credits include Them That Follow, The Front Runner, Beautiful Boy, Detroit, Short Term 12, and Justified.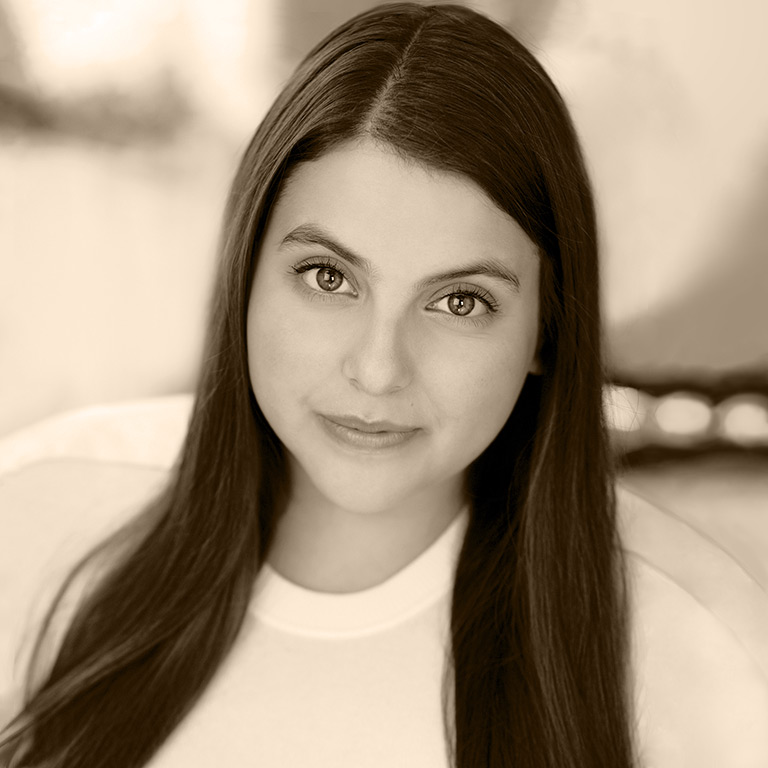 Beanie Feldstein
Beanie Feldsteinfirst rose to prominence starring in the Golden Globe winning and Oscar-nominated Lady Bird. In the same year she made her Broadway debut portraying Minnie Fay in the smash hit musical Hello, Dolly! which won a 2017 Tony Award for Best Revival of a Musical. She currently appears in Olivia Wilde's critically acclaimed Booksmart. Up next, Beanie is set to star in the comedy, How To Build A Girl, directed by Coky Giedroyc. She is currently in production for The Humans.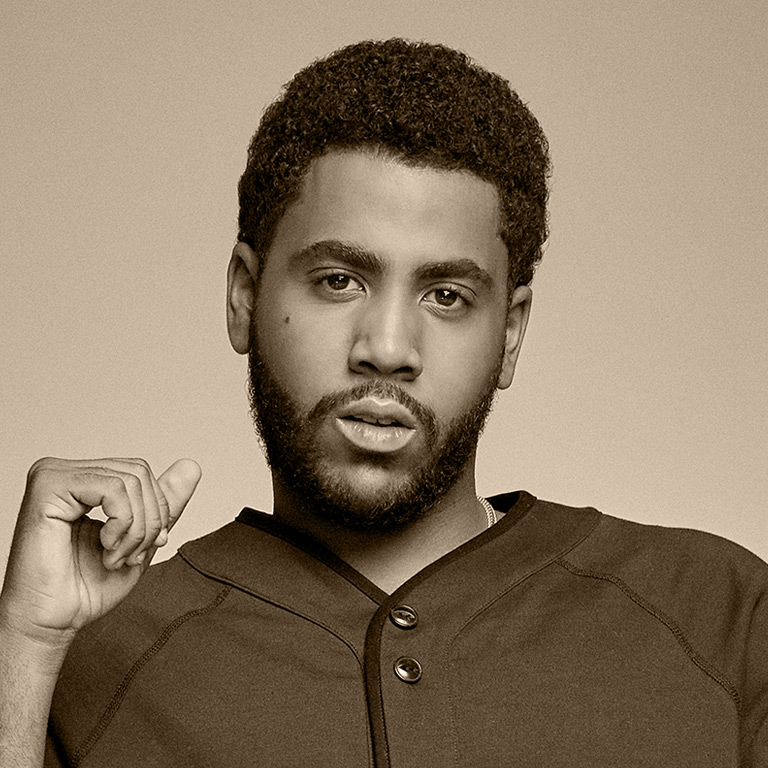 Jharrel Jerome
Jharrel Jerome starred in Ava DuVernay's Netflix series When They See Us. His portrayal of Korey Wise, one of the five exonerated men wrongfully accused in the 1989 Central Park jogger case, earned him a 2019 Emmy Award for Lead Actor in a Limited Series. Jerome made his feature film debut in Moonlight, winner of the Academy Award for Best Picture, and Golden Globe Award for Best Motion Picture-Drama. Other film credits include Concrete Cowboys, Selah and the Spades, Robu, and First Match. On television, Jerome currently stars in Audience Network's drama series Mr. Mercedes.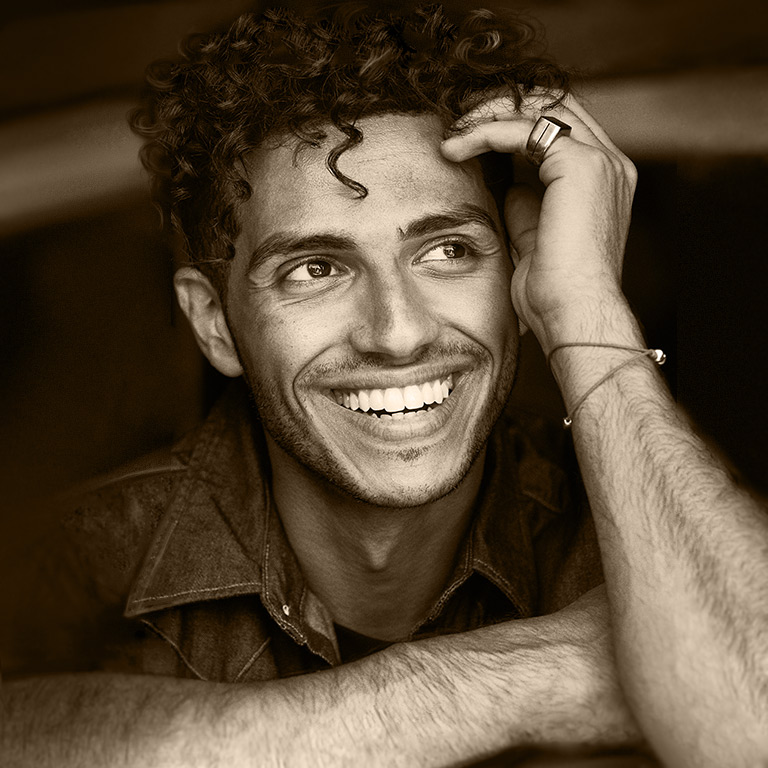 Mena Massoud
Mena Massoud landed the title role of the Disney live-action reimagining of Aladdin after a worldwide search of more than 2,000 actors. In December 2019, he stars in the new Hulu drama series Reprisal. Earlier this year, he starred in the feature film Run This Town. Outside of acting, Massoud founded Evolving Vegan, a company that introduces people to plant-based living, and the Ethnically Diverse Artists Foundation, which provides underrepresented Canadian actors with resources to pursue their entertainment careers.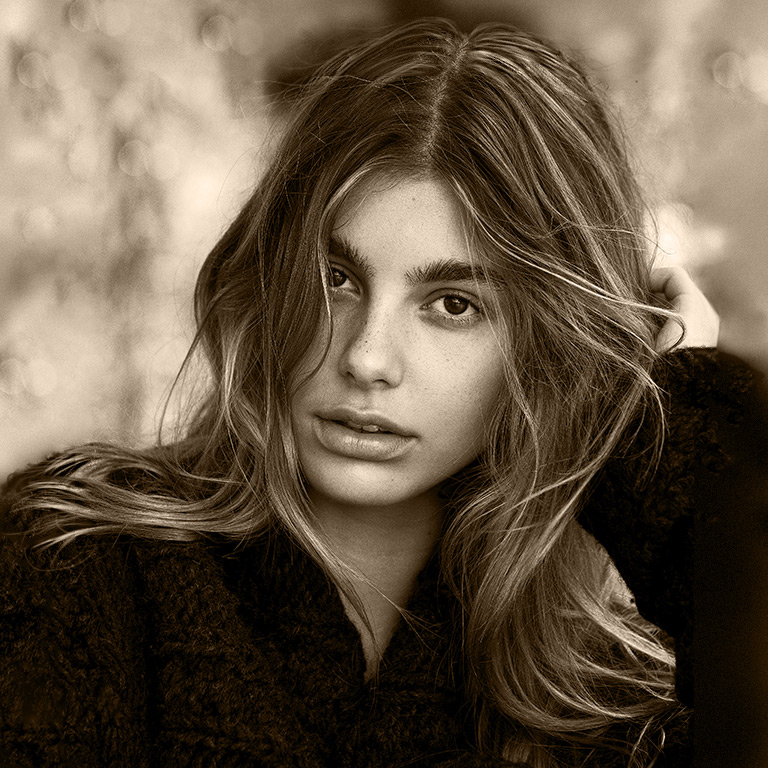 Camila Morrone
An affecting and charismatic actress, Camila Morrone is one of Hollywood's most exciting new talents. Morrone will star as the titular Mickey in Annabelle Attanasio's Mickey and the Bear. Most recently, Morrone starred in Augustine Frizell's comedy, Never Goin' Back from A24. Previously, Morrone starred opposite Bruce Willis in Eli Roth's remake of Death Wish and made her acting debut in James Franco's biopic, Bukowski.