Amy, a nurse and single mother struggling with a life-threatening heart condition, is stretched to her physical and emotional limits during night shifts at the ICU. Help arrives in the form of Charlie, a thoughtful and empathetic fellow nurse, leading the two to develop a strong and devoted friendship. However, after a series of mysterious patient deaths, Amy is forced to risk her life and the safety of her children to uncover the truth in this film based on true events.
Actor Eddie Redmayne will be presented with the Virtuoso Award. A Q&A with Redmayne immediately follows the screening.
About the director
Tobias Lindholm is a Danish screenwriter and film director best known for gritty moral dramas. He first received attention for his work as a television writer on the popular Danish political TV-series Borgen. Lindholm is also a frequent collaborator with film director Thomas Vinterberg, partnering with the director on the screenplays for Submarino and The Hunt. Lindholm's 2015 film A War was nominated for Best Foreign Language Film at the 88th Academy Awards.
Full Image
Image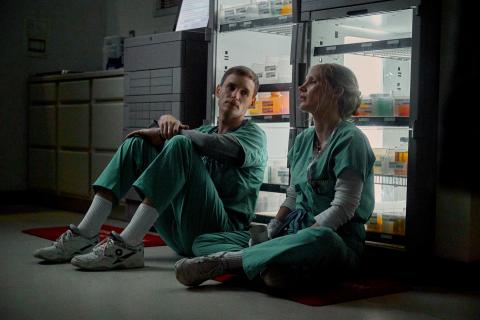 Streaming Start and End Date/Time
Location of production
USA
Producers
Scott Franklin, Darren Aronofsky, Michael A. Jackman
Cast
Jessica Chastain, Eddie Redmayne, Nnamdi Asomugha, Kim Dickens, Malik Yoba, Alix West Lefler, Noah Emmerich
Writers
Krysty Wilson-Cairns
SquadUp Title
Buy tickets