Filmmaker Ti West returns with another chapter from the twisted world of X in this astonishing prequel to the year's most acclaimed horror film. Trapped on her family's isolated farm, Pearl lusts for a glamorous life like she's seen in the movies under the overbearing watch of her devout mother. Pearl finds her ambitions, temptations, and repressions all colliding in this stunning, technicolor-inspired origin story of X's iconic villain.
Actor and writer Mia Goth will be presented with the Lumière Award. A Q&A with Goth immediately follows the screening.
About the director
Ti West is an award-winning writer, director, and editor best known for his work in the horror genre.
Full Image
Image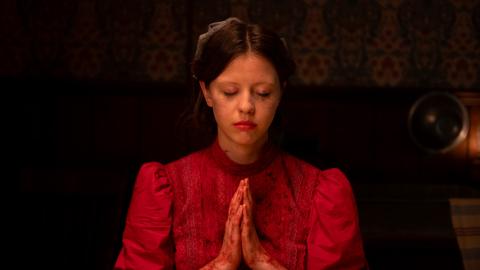 Streaming Start and End Date/Time
Location of production
USA
Producers
Ti West, Harrison Kreiss, Kevin Turen
Cast
Mia Goth, David Corenswet, Tandi Wright, Matthew Sunderland, Emma Jenkins-Purro
Writers
Ti West, Mia Goth
SquadUp Title
Buy tickets