After years of living with mysterious symptoms, a young girl from Brooklyn and a Duke University scientist are diagnosed with a disease said to not exist: chronic Lyme disease. Their search for answers to this chronic illness lands them in the middle of a vicious medical debate.
Preceded by the professional short The Ruth Brinker Story. A Q&A with director and producer Lindsay Keys immediately follows the screening.
About the directors
Lindsay Keys is a director, producer, cinematographer, and photographer. Winslow Crane-Murdoch is a director, cinematographer, and editor. Both Keys and Crane-Murdoch received Lyme disease diagnoses in 2015 and began working on The Quiet Epidemic the same year, spending the next seven years dedicated to its completion.
Full Image
Image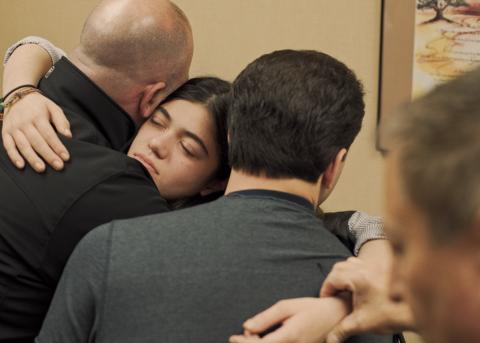 Streaming Start and End Date/Time
Location of production
USA
Director
Lindsay Keys, Winslow Crane-Murdoch
Producers
Daria Lombroso, Chris Hegedus, Lindsay Keys
Cast
Julia Bruzzese, Enrico Bruzzese, Dr. Neil Spector,
SquadUp Title
Buy tickets