A rising but troubled musician searches for the inspiration to record one last song, pushing himself deep into the void. A work of fiction that explores fame, addiction, the artistic process, and the music industry, Taurus is a soulful and universal cautionary tale.
Southeast premiere
Actor Colson Baker will be presented with the Discovery Award. A Q&A with Baker immediately follows the screening.
About the director
Tim Sutton is the writer and director of numerous critically acclaimed feature films, including Pavilion, Memphis, Donnybrook and Dark Night. His last feature, The Last Son, starred Sam Worthington and Colson "Machine Gun Kelly" Baker. Originally from Syracuse, New York, Sutton currently lives in Brooklyn with his wife and sons.
Full Image
Image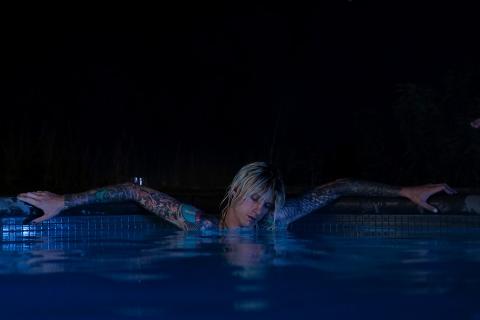 Streaming Start and End Date/Time
Location of production
USA
Producers
Jib Polhemus, Rob Paris, Mike Witherill
Cast
Colson Baker, Maddie Hasson, Demetrius "Lil Meech" Flenory, Megan Fox, Ruby Rose, Scoot McNairy, Lil Tjay, Naomi Wild
SquadUp Title
Buy tickets