After more than thirty years of service as one of the Navy's top aviators, Pete "Maverick" Mitchell is where he belongs, pushing the envelope as a courageous test pilot and dodging the advancement in rank that would ground him. When he finds himself training a detachment of Top Gun graduates for a specialized mission the likes of which no living pilot has ever seen, Maverick encounters the fighter pilot son of his late friend and former radar intercept officer.
An In Conversation event with actor Miles Teller immediately follows the screening.
About the director
Joseph Kosinski is a director whose uncompromising style has quickly made a mark in the filmmaking zeitgeist. His feature film credits include Tron: Legacy, the sequel to the 1982 cult classic; the science-fiction thriller Oblivion, docudrama Only the Brave, and Spiderhead. Top Gun: Maverick, the long-awaited sequel to the hit 1986 film, reunited him with actors Tom Cruise, Miles Teller, and Jennifer Connelly.
Full Image
Image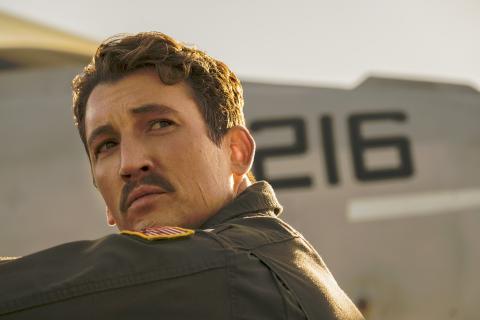 Streaming Start and End Date/Time
Location of production
USA
Producers
Jerry Bruckheimer, Tom Cruise, David Ellison, Christopher McQuarrie
Cast
Tom Cruise, Miles Teller, Jennifer Connelly, Val Kilmer, Jon Hamm, Glen Powell, Monica Barbaro
Writers
Ehren Kruger, Eric Warren Singer, Christopher McQuarrie
SquadUp Title
Buy tickets