From the delightfully wicked minds of Henry Selick and Jordan Peele comes Wendell & Wild, an animated tale about two scheming demon brothers Wendell and Wild who enlist the aid of 13-year-old to summon them to the Land of the Living. But what Kat, a tough teenager with a load of guilt, demands in return from Wendell and Wild leads to a brilliantly bizarre and comedic adventure like no other — an animated fantasy that defies the laws of life and death, all told through the handmade artistry of stop motion.
Southeast premiere
Director Henry Selick will be presented with the Outstanding Achievement in Animation Award. A Q&A with Selick immediately follows the screening.
The content of this film may frighten young children.
About the director
Henry Selick is the creative force behind award-winning animated films like Coraline — Laika's first and still most successful feature — which he wrote, directed, and co-produced. His other films include The Nightmare Before Christmas, James and the Giant Peach, and Wendell & Wild, which is based on his original story and co-written and co-produced with Jordan Peele.
Sketch to Screen Directors Roundtable
This film is presented as part of Sketch to Screen: Top Animation Contenders, a selection of the year's most notable animated films. Attend the Sketch to Screen Directors Roundtable, Tuesday, Oct. 25, hosted by Variety's Clayton Davis.
Full Image
Image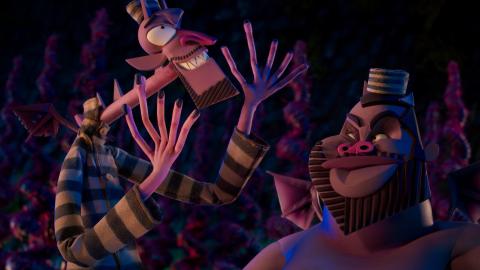 Streaming Start and End Date/Time
Event Type
Sketch to Screen: Top Animated Contenders
Location of production
USA
Producers
Henry Selick, Ellen Goldsmith-Vein, Jordan Peele, Win Rosenfeld
Cast
Keegan-Michael Key, Jordan Peele, Lyric Ross, Angela Bassett, James Hong, Tamara Smart
Writers
Henry Selick, Jordan Peele
SquadUp Title
Buy tickets