A reclusive English teacher living with severe obesity attempts to reconnect with his estranged teenage daughter for one last chance at redemption. Based on the acclaimed play by Samuel D. Hunter, this riveting chamber drama with a beautifully empathetic heart features a radiantly human performance from actor Brendan Fraser that will stay with viewers long after the credits roll.
Southeast premiere
Actor Sadie Sink will be presented with the Rising Star Award. A Q&A with Sink immediately follows the screening.
About the director
Brooklyn-born, Academy Award-nominated filmmaker Darren Aronofsky heads Protozoa Pictures. In 2010, he earned a Best Director Oscar nomination for Black Swan. Aronosfky has also directed the films The Wrestler, The Fountain, Requiem for a Dream, and Pi. As a producer under the Protozoa label, Aronofsky has produced the acclaimed film Jackie and the documentary Some Kind of Heaven.
Full Image
Image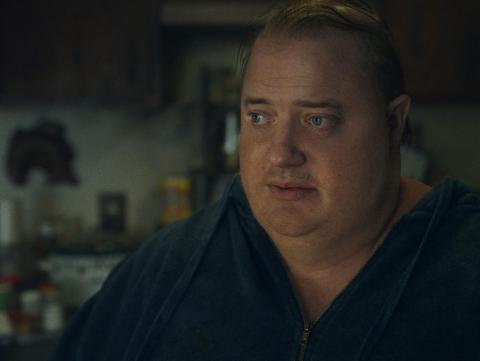 Streaming Start and End Date/Time
Location of production
USA
Director
Darren Aronofsky
Producers
Jeremy Dawson, Ari Handel, Darren Aronofsky
Cast
Brendan Fraser, Sadie Sink, Hong Chau, Ty Simpkins, Samantha Morton
SquadUp Title
Buy tickets