In 1979, a group of young filmmakers set out to make an adult film in rural Texas, but when their reclusive, elderly hosts catch them in the act, the cast find themselves fighting for their lives.
Actor Jenna Ortega will be presented with the Breakthrough Award. An In Conversation event with Ortega immediately follows the screening.
About the director
Ti West is an award-winning writer, director, and editor best known for his work in the horror genre.
Please note that this event was previously scheduled for the SCAD Museum of Art but has been relocated to the Lucas Theatre for the Arts.
Full Image
Image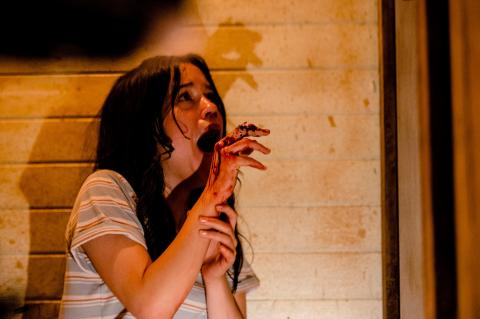 Streaming Start and End Date/Time
Location of production
USA
Producers
Jacob Jaffke, Kevin Turen, Harrison Kreiss, Ti West
Cast
Jenna Ortega, Mia Goth, Martin Henderson, Brittany Snow, Owen Campbell
SquadUp Title
Buy tickets