VR showcase
Virtual reality showcase
The Savannah Film Festival Virtual Reality Showcase draws upon and underscores the leadership SCAD demonstrates in VR technology. In this forum, four separate stations use four different devices to show the many ways VR is being used in film, gaming, tourism, marketing, art and more.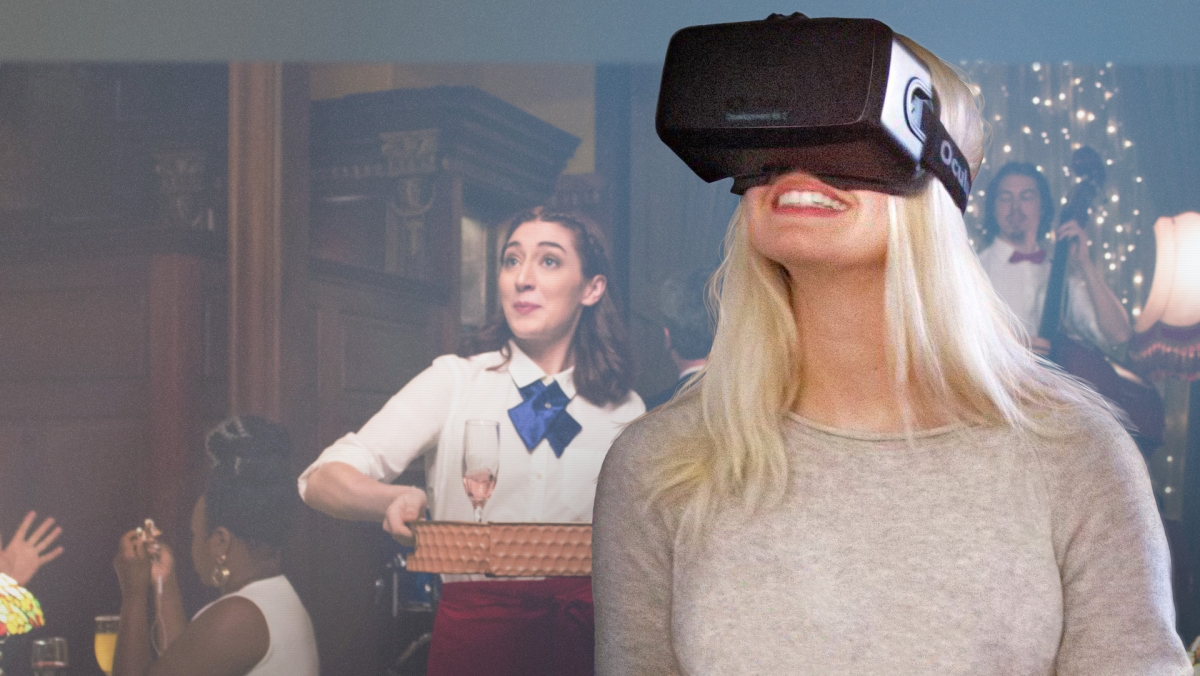 VR stations
Samsung Gear VR Showcase
One station uses Samsung Gear VR to offer an early look at the future of storytelling. Several short films, from narratives to documentaries, have been curated to offer a variety of perspectives on how this cutting-edge technology is taking the film industry by storm.
Technology: Samsung Gear VR
Snap your compatible Galaxy smartphone into the portable and wireless Gear VR headset to dive into a world of 360-degree experiences. Look around — you're in the center of the action now.
Google Cardboard Showcase
The Google Cardboard headset allows you to visit the four SCAD campuses from the comfort of your chair. Experience how virtual visits are getting closer and closer to the real thing.
Technology: Google Cardboard
Get it, fold it and look inside to enter the world of Cardboard, a VR experience starting with a simple viewer anyone can build. Once you have it, explore a variety of apps that unfold all around you. With plenty of viewer types to choose from, you're sure to find one that fits you just right.
Oculus Rift Showcase
Few entertainment options have the potential to use VR to its fullest like gaming. In the third station, use the Oculus Rift device to play a game of Brobot Beat Down and feel like you're in the giant robot, controlling it totally and crushing your mechanized foes.
Technology: Oculus Rift
Rift is unlike anything you've ever experienced. Whether you're stepping into your favorite game, watching an immersive VR movie, jumping to a destination on the other side of the world, or just spending time with friends in VR, you'll feel like you're really there.
HTC Vive Showcase
Finally, the HTC Vive headset is your portal to Tilt Brush, a 3-D art environment where you paint with stars, light and fire.
Technology: HTC Vive
Once you put on the Vive headset, you're immersed in a world full of surprises. Walk around freely and explore everything. The Chaperone guidance system keeps you safely within the bounds of your play area. Stunning graphics make it feel real and surreal simultaneously.