Eva Longoria to be Honored with Discovery Director Award at 2023 SCAD Savannah Film Festival Following Special Screening of Flamin' Hot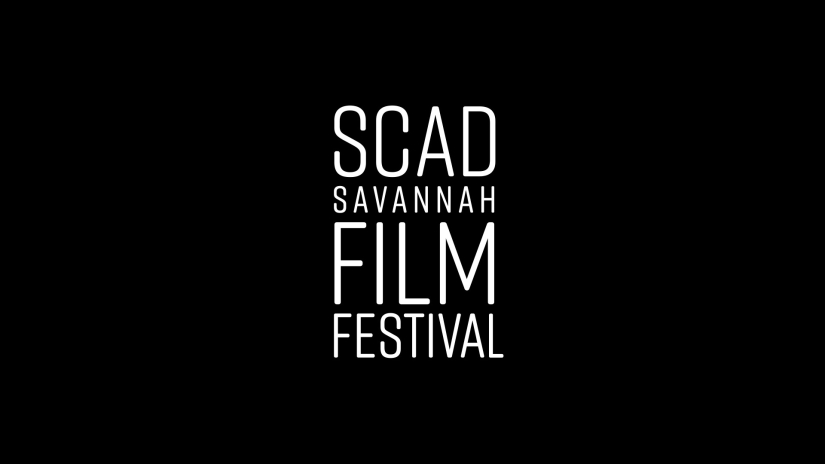 ---
SAVANNAH, GEORGIA — The Savannah College of Art and Design (SCAD) today announced director Eva Longoria as a recent addition to this year's distinguished list of honored guests, featuring directors and artisans who gave us some of the most buzzworthy films of the year. The SCAD Savannah Film Festival will honor Longoria with the Discovery Director Award following a screening of her critically acclaimed feature directorial debut Flamin' Hot at 10:30 a.m. Tuesday, Oct. 24. The event will also feature a Q&A with Longoria. The 26th annual festival runs Oct. 21–28, 2023.
Longoria will also be on the Behind the Lens: Directors panel at 1 p.m. Tuesday, Oct. 24 at Gutstein Gallery. The panel celebrates cinematic powerhouses who defied the odds and obstacles to bring us some of the most influential and poignant films and television series in recent years. Other panelists include Riley Keough (War Pony), Gina Gammell (War Pony), Ondi Timoner (The New Americans: A Gaming Revolution), Lulu Wang (Expats), and Kelly Fremon Craig (Are You There God? It's Me, Margaret).
From Searchlight Pictures, Flamin' Hot follows the inspiring true story of Richard Montañez, who, as a Frito Lay janitor, disrupted the food industry by channeling his Mexican heritage and the flavors of his community to turn Flamin' Hot Cheetos from a snack into an iconic global pop culture phenomenon. Flamin' Hot stars Jesse Garcia, Annie Gonzalez, Emilio Rivera, Dennis Haysbert, Tony Shalhoub, Matt Walsh, Bobby Soto, and Pepe Serna. Released earlier this year, the film is available on Hulu and Disney+. The SCAD Savannah Film Festival will also feature a special screening of the film at this year's festival.
Longoria's remarkable career encompasses directing, producing, acting, and her commitment to advocating for underrepresented communities in the entertainment industry. Having worked consistently in Hollywood for over 20 years, Eva Longoria has cemented herself as an industry staple known for her work both in front of and behind the camera. Named by Variety as one of their most anticipated directors of 2023, Longoria continues to hone her craft, seek new projects, and expand opportunities for others by paving the way for future women and minority producers, directors, and industry leaders in Hollywood and beyond. In addition to Flamin' Hot, her recent directorial credits include the acclaimed 2022 Sundance Film Festival documentary La Guerra Civil, which spotlighted Latino boxing icons Oscar de la Hoya and Julio Cesar Chavez, and the pilot episode of the HBO Max series Gordita Chronicles. Eva Longoria's impressive legacy extends to Hyphenate Media Group, the new company she recently launched with Cris Abrego, which serves as part production company, part talent scouting agency and part business incubator all with the purpose of amplifying and building culture defining content and voices.
Longoria's unwavering dedication extends beyond the realm of filmmaking, as well. She is a passionate activist and philanthropist who co-founded Eva's Heroes, an organization enriching the lives of individuals with special needs. In 2012, she established the Eva Longoria Foundation with a mission to empower Latinas through educational programs, scholarships, mentorship, and entrepreneurship. Beyond her own foundations, Longoria co-founded Time's Up with prominent Hollywood women and launched The MACRO Episodic Lab Powered by The Black List to empower storytellers of color. She is also a co-founder of the Latino Victory Fund, which strives to amplify the voices of Latinx individuals in all levels of government. In 2023, she joined the National Hispanic Media Coalition's Visionary Alliance, furthering her commitment to social change.
Previously announced honorees for the 2023 SCAD Savannah Film Festival include Kevin Bacon (Outstanding Achievement in Entertainment Award), Ava DuVernay (Virtuoso Director Award), Emerald Fennell (Spotlight Director Award), Sarah Greenwood (Outstanding Achievement in Production Design Award), Todd Haynes (Outstanding Achievement in Directing Award), Kazu Hiro (Career Achievement Award), Jack Huston (Rising Star Director Award), Cord Jefferson (Breakthrough Director Award), Jeff Nichols (Auteur Award), Greta Lee (Spotlight Award), Peter Sarsgaard (Vanguard Award), Cailee Spaeny (Breakthrough Award), Katie Spencer (Outstanding Achievement in Production Design Award), and George C. Wolfe (Storyteller Award). Variety also previously announced in partnership with the SCAD Savannah Film Festival that Hoyte van Hoytema will be honored with the Variety Creative Impact Award in Cinematography Award at a screening of Oppenheimer on 35mm film. Entertainment Weekly also announced their Breaking Big honorees for 2023, which include Taylor Zahkar Perez, Maddie Ziegler, Chloe Coleman, and Aria Mia Loberti. The panel will take place Friday, Oct. 27 at the festival.
About the SCAD Savannah Film Festival   
Celebrating its 26th year, the SCAD Savannah Film Festival and competitions provide SCAD students with opportunities as unique as the selected films. This year, the festival received more than 2,100 submissions for the competition series. During the festival, students from every academic discipline connect with leaders from the entertainment industry through master classes, coffee talks, lectures, workshops, and panel discussions. Presented each year in Savannah, a premier film hub in the Southeast, the festival promotes quality movies produced by independent and studio filmmakers. 
Follow the festival on Facebook and Instagram @savfilmfest and TikTok @scaddotedu and use #SCAD and #SAVFF.
SCAD: The University for Creative Careers   
SCAD is a private, nonprofit, accredited university, offering 100 graduate and undergraduate degree programs across locations in Atlanta and Savannah, Georgia; Lacoste, France; and online via SCADnow. SCAD enrolls more than 17,500 undergraduate and graduate students from more than 120 countries. The future-minded SCAD curriculum engages professional-level technology and myriad advanced learning resources, affording students opportunities for internships, professional certifications, and real-world assignments with corporate partners through SCADpro, the university's renowned research lab and prototype generator. 
SCAD is No. 1 in the U.S., according to Art & Object's 2023 Best Art Schools ranking, with additional top rankings for degree programs in interior design, architecture, film, fashion, digital media, and more. Career success is woven into every fiber of the university, resulting in a superior alumni employment rate. A 2023 study found that 99% of SCAD graduates were employed, pursuing further education, or both within 10 months of graduation. SCAD provides students and alumni with ongoing career support through personal coaching, alumni programs, a professional presentation studio, and more. Visit scad.edu. 
About the SCAD School of Film and Acting   
With resources that rival Hollywood studios, award-winning professors, stunning locations, two professionally run casting offices, and stellar film and television festivals, the SCAD School of Film and Acting is the ideal place for students to launch into the multibillion film and television industry. The SCAD acting, film and television, production design, and sound design programs prepare students to command roles on stage, screen, and behind the scenes through instruction that includes real-world experience on productions for short films, live performances, TV sitcoms, dramatic series, music videos, commercials, and more. 
Additionally, SCAD is making a significant investment in the futures of the university's School of Film and Acting and School of Animation and Motion students with the completion of a Hollywood-style film backlot at Savannah Film Studios. The landmark 11-acre, three-phase expansion includes the backlot, a next-generation LED volume stage for virtual productions — one of two owned and operated by the university, along with a second at SCAD Atlanta's Digital Media Center — and new soundstages, among other features. The expanded Savannah Film Studios is the largest and most comprehensive university film studio complex in the nation.