SCAD Savannah Film Festival Announces 2023 Honorees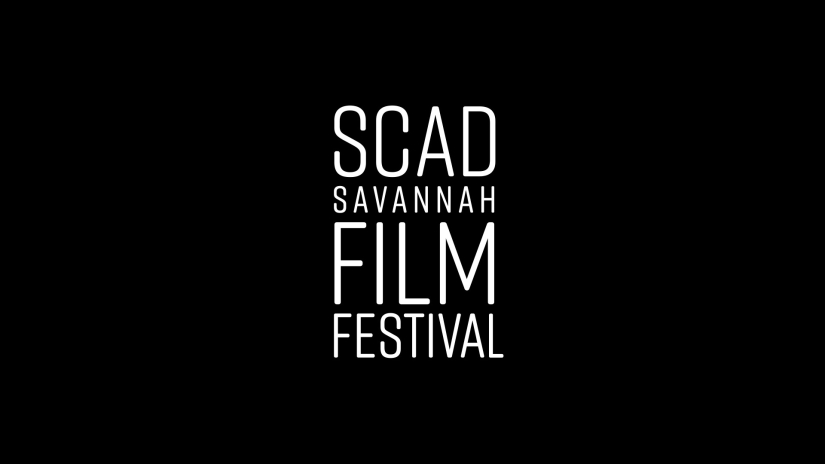 ---
2023 honorees include Kevin Bacon, Ava DuVernay, Emerald Fennell, Sarah Greenwood, Todd Haynes, Kazu Hiro, Jack Huston, Cord Jefferson, Greta Lee, Jeff Nichols, Peter Sarsgaard, Cailee Spaeny, Katie Spencer, and George C. Wolfe
SAVANNAH, GEORGIA — The Savannah College of Art and Design (SCAD) today announces its honorees for the 2023 SCAD Savannah Film Festival, which will return in person Oct. 21-28, 2023. This year's distinguished list of honored guests features directors and artisans who gave us some of the most buzzworthy films of the year. Honorees include:
Kevin Bacon will be honored with the Outstanding Achievement in Entertainment Award at an In Conversation event, 5 p.m. Monday, Oct. 23.
Ava DuVernay will be honored with the Virtuoso Director Award at the closing night Gala screening of Origin, 7 p.m. Saturday, Oct. 28, followed by a Q&A.
Emerald Fennell will be honored with the Spotlight Director Award at a Gala Screening of Saltburn, 9 p.m. Tuesday, Oct. 24, followed by a Q&A.
Sarah Greenwood and Katie Spencer will be honored with the Outstanding Achievement in Production Design Award at a Signature Screening of Barbie, 2 p.m. Monday, Oct. 23, followed by a Q&A.
Todd Haynes will be honored with the Outstanding Achievement in Directing Award at a Gala Screening of May December, 7 p.m. Monday, Oct. 23, followed by a Q&A.
Kazu Hiro will be honored with the Career Achievement Award at a Gala Screening of Maestro, 7 p.m. Tuesday, Oct. 24, followed by a Q&A.
Jack Huston will be honored with the Rising Star Director Award at a Gala Screening of Day of the Fight, 9:30 p.m. Sunday, Oct. 22, followed by a Q&A.
Cord Jefferson will be honored with the Breakthrough Director Award at a Gala Screening of American Fiction, 7 p.m. Sunday, Oct. 22, followed by a Q&A.
Greta Lee will be honored with the Spotlight Award at a Signature Screening of Past Lives, 4 p.m. Friday, Oct. 27, followed by a Q&A.
Jeff Nichols will be honored with the Auteur Award at a Gala Screening of The Bikeriders, 8:30 p.m. Wednesday, Oct. 25, followed by a Q&A.
Peter Sarsgaard will be honored with the Vanguard Award at a Gala screening of Memory, 7 p.m. Thursday, Oct. 26, followed by a Q&A.
Cailee Spaeny will be honored with the Breakthrough Award at a Gala Screening of Priscilla, 7 p.m. Friday, Oct. 27, followed by a Q&A.
George C. Wolfe will be honored with the Storyteller Award at a Gala Screening of Rustin, 6:30 p.m. Wednesday, Oct. 25, followed by a Q&A.
Variety previously announced in partnership with the SCAD Savannah Film Festival that Hoyte van Hoytema will be honored with the Variety Creative Impact Award in Cinematography Award at a screening of Oppenheimer on 35mm film, 2 p.m. Sunday, Oct. 22, followed by a Q&A.
"We are honored to celebrate a distinguished group of talent from both in front of and behind the camera at this year's SCAD Savannah Film Festival," said Christina Routhier, Executive Director of the SCAD Savannah Film Festival. "We look forward to welcoming these actors, directors, and artisans highlighting their latest projects and sharing their experiences with the SCAD students and our audiences."
Additional information about this year's honorees follows:
Kevin Bacon (Outstanding Achievement in Entertainment Award) 
Kevin Bacon is one of the foremost actors of his generation. His talent for balancing starring roles with powerful supporting characters in film, television and on stage has allowed him to build a varied and critically acclaimed body of work. With the support of his parents, Bacon left his native Philadelphia to become the youngest student at Circle in the Square Theatre in New York, where he studied until he made his film debut. Bacon has starred in a wide range of film genres, from action thrillers to romantic comedies to heavy dramas, and even the occasional musical.
Ava DuVernay (Virtuoso Director Award) 
Ava DuVernay is a writer, producer, director, and Academy Award nominee whose work includes the upcoming dramatic feature Origin, the historical saga Selma; the criminal justice documentary 13th and Disney's A Wrinkle in Time, which made her the highest grossing Black woman director in American box office history. In 2019, her four-part series When They See Us was honored with 16 Emmy nominations. DuVernay's critically acclaimed series Queen Sugar is the longest-running Black family drama in American television history. She amplifies films by people of color and women of all kinds through her non-profit narrative change collective ARRAY, which is the winner of the Peabody Institutional Award. DuVernay is on the Board of Governors of the Academy of Motion Picture Arts and Sciences, representing the directors branch. She is a board member of the Directors Guild of America and an advisory board member of the American Film Institute. She is based in Los Angeles, California.
Emerald Fennell (Spotlight Director Award) 
Emerald Fennell is an Academy Award winning and Golden Globe, Emmy, DGA, PGA, and WGA nominated writer, director, actor, and author who has established herself as a prolific multihyphenate in film, television, and theater. She is the writer, director, and producer of Saltburn. Releasing exclusively in theaters on November 17 from Amazon Studios/MGM/MRC, the highly anticipated comedy-drama thriller, which premiered at the 2023 Telluride and BFI London Film Festivals, stars Barry Keoghan, Jacob Elordi, and Rosamund Pike. The film follows student Oliver Quick (Keoghan), struggling to find his place at Oxford University, as he finds himself drawn into the world of the charming and aristocratic Felix Catton (Elordi), who invites him to Saltburn, his eccentric family's sprawling estate, for a summer never to be forgotten. Fennell's feature directorial and screenplay debut, Promising Young Woman, which she also produced, saw her nominated for three Academy Awards, including Best Picture and Best Director, and win for Best Original Screenplay as well as wins in the BAFTA, Critics Choice Awards, and Independent Spirit Awards for the same category. Her debut short, Careful How You Go, which she wrote and directed, premiered at Sundance in 2019. She also served as the showrunner on the second season of Killing Eve, for which she was nominated for two Emmy Awards and the show was nominated for a Golden Globe Award. For the stage, she co-wrote the contemporary musical production of Cinderella, which debuted in 2021 at the Gillian Lynne Theatre in London's West End with continued runs on Broadway in March of 2023 under the name Bad Cinderella at the Imperial Theatre in New York. Off screen, Fennell has published three novels: Shiverton Hall and its sequel, The Creeper, and Monsters, which received a nomination for the 2017 Carnegie Medal.
Sarah Greenwood (Outstanding Achievement in Production Design Award) 
Sarah Greenwood is an Academy Award- and BAFTA-nominated production designer. She has been a regular collaborator with director Joe Wright, most recently working on Cyrano, for which she received a BAFTA nomination for Best Production Design. Prior to this, Greenwood teamed with Wright on Darkest Hour, for which she received Academy Award, ADG Award, and BAFTA nominations; and before this, Anna Karenina, for which she received Academy Award and BAFTA nominations as well as the ADG and Critics Choice Award for Best Production Design. Other feature collaborations with Wright include Hanna, The Soloist, and Atonement, for which she received Academy Award and ADG nomination as well as the BAFTA for Best Production Design. Greenwood also received an Academy Award nomination for Wright's Pride & Prejudice. Barbie marks her first collaboration with director Greta Gerwig.
Todd Haynes (Outstanding Achievement in Directing Award) 
Passionate about the visual arts since childhood, Todd Haynes studied art and semiotics at Brown University. In 1987, he created the short film Superstar: The Karen Carpenter Story with Barbie dolls. Since then, he has tirelessly continued to address questions of gender and identity. His first feature film Poison, inspired by Jean Genet, was released in 1991 and won the Grand Jury Prize at Sundance. After Safe (1995), Julianne Moore's breakout, he conjured David Bowie during the Ziggy Stardust period in Velvet Goldmine (1998) and paid homage to Douglas Sirk in Far From Heaven (2002). In 2006, he had six actors play Bob Dylan in I'm Not There. He then directed the miniseries Mildred Pierce (2011) before returning to feature films with Carol (2015), Wonderstruck (2017), and Dark Waters (2019), followed by the documentary The Velvet Underground (2021).
Kazu Hiro (Career Achievement Award) 
Kazu Hiro is a contemporary hyperrealist sculptor living and working in Los Angeles. Hiro is a two-time Academy Award winner for his work in Darkest Hour and Bombshell, and a three-time BAFTA winner. He is a member of the Academy of Motion Picture Arts and Sciences. After working 25 years as a special effects makeup artist in Hollywood, Hiro decisively shifted focus in 2012, dedicating himself full time to fine art sculpture. Using resin, platinum silicone, and many other materials, Hiro constructs 3D portraits in a scale two times life size. In 1996, Hiro was sponsored by Rick Baker to work on Men in Black in the U.S., which prompted a decade-long collaboration with Baker where Hiro was a project supervisor and makeup artist. In 2007, Kazu started KTS Effects Inc. in Los Angeles. Hiro's film career served as a laboratory for developing cutting-edge styles of portrait painting, photography, and sculpture, which led to a collaboration with contemporary artist Paul McCarthy where Kazu was hired to supervise the projects that have become some of McCarthy's latest major works.
Jack Huston (Rising Star Director Award) 
Jack Huston is an actor and director who has distinguished himself as one of the industry's finest talents in front and behind the camera in film, television, and theater. His directorial debut film, Day of the Fight, which Huston also wrote and co-produced, tells the story of a once successful boxer who takes a journey through his past and present on the day of his first fight since leaving prison. The film premiered at the Venice Film Festival where Variety and the Golden Globe gave him the Breakthrough Director Award. As an actor, upcoming, Huston appears in Expats, Lulu Wang's adaptation of Janice Y.K. Lee's novel. He also stars in Mayfair Witches opposite Alexandra Daddario for AMC; and has appeared in Martin Scorsese's The Irishman opposite Robert De Niro and Al Pacino; Ridley Scott's House of Gucci opposite Adam Driver and Lady Gaga; the award-winning film American Hustle and Fargo opposite Chris Rock for FX. Huston first gained recognition for his portrayal of Richard Harrow in HBO's Emmy Award-winning series, Boardwalk Empire, for which he earned a Screen Actors Guild Award for Outstanding Performance by an Ensemble in a Drama Series.
Cord Jefferson (Breakthrough Director Award) 
Cord Jefferson is an Emmy Award-winning writer who has worked on some of the most complex and popular series of the past decade. Jefferson's most recent credits are a powerhouse of critically acclaimed television series: Watchmen, for which he won an Emmy Award for Outstanding Writing for a Limited Series, the philosophical comedy The Good Place, and drama series tour-de-force Succession. Among the accolades that Jefferson has earned for his work on these series are two Writers Guild Awards and an NAACP Image Award for writing The Good Place's "Tinker, Tailor, Demon, Spy" episode. Jefferson's other credits include the HBO Max series Station Eleven; Netflix's Master of None, where he wrote the episode "New York, I Love You"; Comedy Central's The Nightly Show with Larry Wilmore; and the Starz comedy series Survivor's Remorse. Jefferson made his directorial debut with American Fiction, starring Jeffrey Wright, which won the coveted People's Choice Award at the 2023 Toronto International Film Festival. Jefferson also wrote the screenplay, which he adapted from the novel Erasure by Percival Everett.
Jeff Nichols (Auteur Award) 
Jeff Nichols is an acclaimed writer and director who hails from Little Rock, Arkansas. In addition to two nominations for the prestigious Palme d'Or, Nichols has won three awards at the Cannes Film Festival. His critically acclaimed feature Loving received four Critics' Choice Award Nominations including Best Picture and Best Original Screenplay and garnered an Oscar nomination for Best Actress for Ruth Negga. Nichols was previously an Independent Spirit Award Best Director nominee for Mud, starring Matthew McConaughey, and Take Shelter, starring Michael Shannon. Nichols and Shannon have collaborated on multiple occasions, beginning with Nichols' directorial debut, Shotgun Stories, which he also wrote. In addition to numerous festival honors, the short film was also nominated for the John Cassavetes Award. Nichols and Shannon also worked together on the science fiction film Midnight Special, co-starring Adam Driver, Joel Edgerton and Kirsten Dunst. He is the director of the upcoming film, The Bikeriders, a drama following the rise of a fictional 1960s Midwestern motorcycle club through the lives of its members. The Bikeriders stars Jodie Comer, Austin Butler, and Tom Hardy.
Greta Lee (Spotlight Award) 
Greta Lee stars as the lead in Celine Song's Past Lives which premiered to rave reviews at the 2023 Sundance Film Festival and was in competition at the 2023 Berlinale. She can most recently be seen in the third season of The Morning Show opposite Jennifer Aniston and Reese Witherspoon. Also this year, Greta voiced Lyla in Spider-Man: Across the Spider-Verse. Greta can be seen in the critically acclaimed Netflix comedy, Russian Doll, written and executive produced by Natasha Lyonne and Amy Poehler. The first season was nominated for 13 Emmy Awards, including Outstanding Comedy Series. Previously, Greta starred as the memorable nail technician Hae-Won opposite Tina Fey and Poehler in Sisters. She also recurred as Homeless Heidi in the HBO comedy High Maintenance and has made memorable appearances on HBO's Girls and Comedy Central's Inside Amy Schumer and Broad City. Greta made her Broadway debut in The 25th Annual Putnam County Spelling Bee in 2007.
Peter Sarsgaard (Vanguard Award) 
Peter Sarsgaard is an Emmy Award-nominated actor who is renowned for his range and ability to access what is behind the often-complicated facades of the characters he plays. He will soon be seen in Michel Franco's Memory, opposite Jessica Chastain. The film had its World Premiere at the 2023 Venice International Film Festival where he was awarded the Volpi Cup for Best Actor. Sarsgaard also had two other films premiere at Venice: Coup!, a satire by Joseph Schuman and Austin Stark set during the Spanish Flu epidemic of 1918, and Pet Shop Days, directed by Olmo Schnabel. He recently wrapped production on Presumed Innocent, an upcoming Apple TV+ series inspired by the novel of the same name by Scott Turow. The series stars Jake Gyllenhaal and was created by David E. Kelley. Other recent credits include The Lost Daughter, Dopesick, Shattered Glass, An Education, and Boys Don't Cry.
Cailee Spaeny (Breakthrough Award) 
Cailee Spaeny can next be seen starring in Sofia Coppola's Priscilla as Priscilla Presley, which made its world premiere at the Venice International Film Festival where Spaeny was awarded Best Actress. Spaeny made her feature film debut in 2018 opposite John Boyega in Pacific Rim Uprising after winning a nationwide talent search as an 18-year-old. From a small town in Missouri, Spaeny made a huge mark on Hollywood in the fall of 2018 in two more studio films, Bad Times at the El Royale and the Ruth Bader Ginsberg biopic On the Basis of Sex. In March 2020, Spaeny made her TV debut in FX's miniseries Devs created by Alex Garland. Later that year, Spaeny appeared in Zoe Lister-Jones' The Craft: Legacy. In April 2021, Spaeny starred in HBO's Mare of Easttown opposite Kate Winslet and Evan Peters. Spaeny can next be seen starring in Garland's Civil War alongside Kirsten Dunst, Wagner Moura, and Stephen McKinley Henderson.
Katie Spencer (Outstanding Achievement in Production Design Award) 
Katie Spencer is a six-time Academy Award nominee recognized for her work on a wide range of films, including Pride & Prejudice, Atonement, Sherlock Holmes, Anna Karenina, Beauty and the Beast, and Darkest Hour. She has also been nominated for seven BAFTAs, winning one for her contributions to Atonement. It was at the BBC that Spencer first met and worked with production designer Sarah Greenwood, a unique and close collaboration that has continued for over 20 years. They have worked on many successful films together: period pieces like Pride & Prejudice and Atonement, top action movies Sherlock Holmes and Hanna, innovative pieces like Anna Karenina, musicals like Beauty and the Beast and Cyrano, and their latest collaboration, Barbie. Spencer also serves on the Executive Committee for Production Design at the Academy of Motion Pictures (AMPAS). In 2024, AMPAS will be hosting an exhibition in Los Angeles, showcasing the work and unique collaboration between Spencer and Greenwood.
George C. Wolfe (Storyteller Award) 
George C. Wolfe is a renowned director, producer, and writer who most recently directed Rustin, the story of Bayard Rustin, architect of 1963's March on Washington for Netflix, and President Barack Obama and Michelle Obama's production company Higher Ground. Also for Netflix, he directed critically acclaimed Ma Rainey's Black Bottom. Wolfe made his directorial film debut with Lackawanna Blues, winning a DGA Award, four NAACP Image Awards and a National Board of Review Award. Wolfe has won five Tony awards and directed 17 Broadway productions. Wolfe served on the President's Committee for the Arts and Humanities and is the Chief Creative Officer for the Center of Civil and Human Rights in Atlanta.
About the SCAD Savannah Film Festival 
Celebrating its 26th year, the SCAD Savannah Film Festival and competitions provide SCAD students with opportunities as unique as the selected films. This year, the festival received more than 2,100 submissions for the competition series. During the festival, students from every academic discipline connect with leaders from the entertainment industry through master classes, coffee talks, lectures, workshops, and panel discussions. Presented each year in Savannah, a premier film hub in the Southeast, the festival promotes quality movies produced by independent and studio filmmakers.
Follow the festival on Facebook and Instagram @savfilmfest and TikTok @scaddotedu and use #SCAD and #SAVFF.
About SCAD: The University for Creative Careers
SCAD is a private, nonprofit, accredited university, offering 100 graduate and undergraduate degree programs across locations in Atlanta and Savannah, Georgia; Lacoste, France; and online via SCADnow. SCAD enrolls more than 17,500 undergraduate and graduate students from more than 120 countries. The future-minded SCAD curriculum engages professional-level technology and myriad advanced learning resources, affording students opportunities for internships, professional certifications, and real-world assignments with corporate partners through SCADpro, the university's renowned research lab and prototype generator.
SCAD is No. 1 in the U.S., according to Art & Object's 2023 Best Art Schools ranking, with additional top rankings for degree programs in interior design, architecture, film, fashion, digital media, and more. Career success is woven into every fiber of the university, resulting in a superior alumni employment rate. A 2023 study found that 99% of SCAD graduates were employed, pursuing further education, or both within 10 months of graduation. SCAD provides students and alumni with ongoing career support through personal coaching, alumni programs, a professional presentation studio, and more. Visit scad.edu.
About the SCAD School of Film and Acting 
With resources that rival Hollywood studios, award-winning professors, stunning locations, two professionally run casting offices, and stellar film and television festivals, the SCAD School of Film and Acting is the ideal place for students to launch into the multibillion film and television industry. The SCAD acting, film and television, production design, and sound design programs prepare students to command roles on stage, screen, and behind the scenes through instruction that includes real-world experience on productions for short films, live performances, TV sitcoms, dramatic series, music videos, commercials, and more.
Additionally, SCAD is making a significant investment in the futures of the university's School of Film and Acting and School of Animation and Motion students with the completion of a Hollywood-style film backlot at Savannah Film Studios. The landmark 11-acre, three-phase expansion includes the backlot, a next-generation LED volume stage for virtual productions — one of two owned and operated by the university, along with a second at SCAD Atlanta's Digital Media Center — and new soundstages, among other features. The expanded Savannah Film Studios is the largest and most comprehensive university film studio complex in the nation.