SCAD Welcomes 26th Year of the SCAD Savannah Film Festival with a Thrilling Film Lineup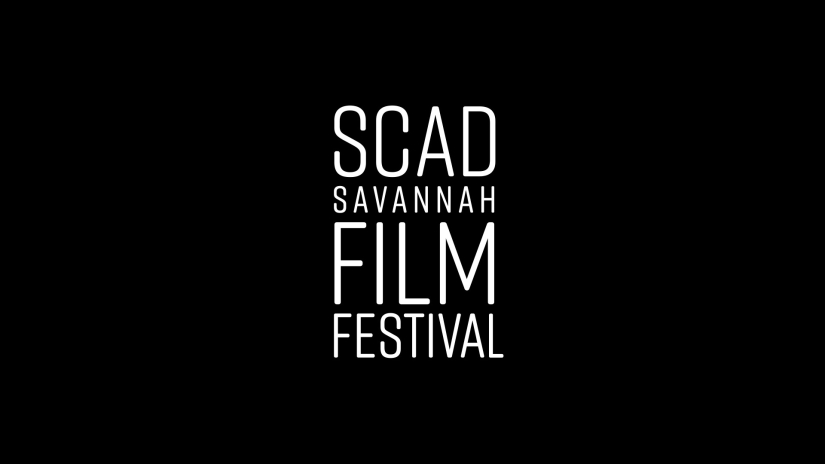 ---
Nation's largest university-run film festival to feature opening night screening of NYAD and closing night screening of ORIGIN
SAVANNAH, GEORGIA — The Savannah College of Art and Design's 26th annual SCAD Savannah Film Festival will return in person October 21–28, 2023. The largest university-run film festival in the U.S., this eight-day celebration of cinematic excellence honors both professional and student filmmakers and welcomes major industry luminaries, including award-winning directors, writers, and actors. 
This year, the festival will kick off Saturday, Oct. 21, with the opening night screening of NYAD, directed by Elizabeth Chai Vasarhelyi and Jimmy Chin. A remarkable true story of tenacity, friendship and the triumph of the human spirit, NYAD recounts a riveting chapter in the life of world-class athlete Diana Nyad. Three decades after giving up marathon swimming in exchange for a prominent career as a sports journalist, at the age of 60, Diana (four-time Academy Award nominee Annette Bening) becomes obsessed with completing an epic swim that always eluded her: the 110-mile trek from Cuba to Florida, often referred to as the Mount Everest of swims. Determined to become the first person to finish the swim without a shark cage, Diana goes on a thrilling, four-year journey with her best friend and coach Bonnie Stoll (two-time Academy Award winner Jodie Foster) and a dedicated sailing team. 
The inspirational film marks the narrative directorial debut of Academy Award-winning documentary filmmakers Elizabeth Chai Vasarhelyi and Jimmy Chin (Free Solo, The Rescue). NYAD is produced by Andrew Lazar, p.g.a. and Teddy Schwarzman, p.g.a., with a screenplay by Julia Cox adapted from the memoir Find a Way by Diana Nyad. 
The festival culminates Saturday, Oct. 28, with the closing night screening of the critically acclaimed new film ORIGIN, filmed partly in Savannah and written and directed by Academy Award nominee Ava DuVernay. ORIGIN chronicles the tragedy and triumph of Pulitzer Prize-winning journalist Isabel Wilkerson as she investigates a global phenomenon of epic proportions. Portrayed by Academy Award nominee Aunjanue Ellis-Taylor (King Richard), Wilkerson experiences unfathomable personal loss and love as she crosses continents and cultures to craft one of the defining American books of our time. Inspired by the New York Times bestseller Caste: The Origins of Our Discontents, ORIGIN explores the mystery of history, the wonders of romance and a fight for the future of us all. ORIGIN will be released in theaters nationwide later this year by NEON. 
A key stop on the Academy Awards festival circuit, the SCAD Savannah Film Festival will screen 165 films, including 49 narrative feature films, 17 documentary feature films, and 100 shorts, with 11 world premieres and 4 U.S. premieres. 
The 2023 schedule includes Gala and Signature Screenings, professional and student competition films, the Docs to Watch, Sketch to Screen: Top Animated Contenders, Shorts Spotlight, and Global Shorts Forum series, and the Behind the Lens panel series. The SCAD Savannah Film Festival has screened more than 180 Academy Award-nominated films and has honored more than 100 legendary actors, directors, producers, writers, and filmmakers from around the world. Students from an array of the university's top ranked programs, including acting, animation, film and television, sound design, animation, themed entertainment design, dramatic writing, and more, will have the opportunity to engage and interact with these creative leaders throughout the festival providing insight that prepares them for future creative careers in the entertainment industry. 
"The future of film lives at SCAD, where audiences can see next year's Oscar winners at our SCAD Savannah Film Festival later this month, and where guests are treated to a BTS tour of the latest and greatest SCAD triumph: the new backlot at Savannah Film Studios, the largest at any university in the world," said SCAD President and Founder Paula Wallace. "From Savannah cityscapes to a courthouse square and suburbs, the backlot is a paradise for our Bees and other area filmmakers. Come see everything for yourself!" 
"We are excited for this year's lineup at the 26th annual SCAD Savannah Film Festival, which features Origin, May December, and The Color Purple, all filmed in Savannah and the coastal Georgia area," said SCAD Savannah Film Festival Executive and Artistic Director Christina Routhier. "The programming for this year's festival is stronger than ever, celebrating outstanding cinema and the filmmakers and artisans behind the art, with over 160 films to screen for SCAD students and our audiences." 
Gala Screenings  
The SCAD Savannah Film Festival is renowned for spotlighting major award contenders, screening a multitude of studio films prior to their wider release. Twenty-five films have been selected for distinguished Gala Screenings: 
All Dirt Roads Taste of Salt (Director Raven Jackson) 
All of Us Strangers (Director Andrew Haigh) 
American Fiction (Director Cord Jefferson) 
The Bikeriders (Director Jeff Nichols) 
The Boy and the Heron (Director Hayao Miyazaki) 
Eileen (Director William Oldroyd) 
Day of the Fight (Director Jack Huston) 
Dream Scenario (Director Kristoffer Borgli) 
Finestkind (Director Brian Helgeland) 
Foe (Director Garth Davis) 
The Holdovers (Director Alexander Payne) 
La Chimera (Director Alice Rohrwacher) 
A Little Prayer (Director Angus MacLachalan) 
May December (Director Todd Haynes) 
Maestro (Director Bradley Cooper) 
Memory (Director Michel Franco) 
NYAD (Directors Elizabeth Chai Vasarhelyi and Jimmy Chin) 
Origin (Director Ava DuVernay) 
Perfect Days (Director Wim Wenders) 
The Persian Version (Director Maryam Keshavarz) 
Priscilla (Director Sofia Coppola) 
Poor Things (Director Yorgos Lanthimos) 
Robot Dreams (Director Pablo Berger) 
Rustin (Director George C. Wolfe) 
Saltburn (Director Emerald Fennell) 
The Taste of Things (Director Tran Anh Hung) 
The Teachers' Lounge (Director Ilker Çatak) The Zone of Interest (Director Jonathan Glazer) 
Signature Screenings  
The Signature Screenings series features premiere and special screenings, with some followed by Q&As with select directors, writers, actors, and producers. This year's selection of films and series include: 
Barbie (Director Greta Gerwig) 
BS High (Directors Travon Free and Martin Desmond Roe) 
Expats (Director Lulu Wang) 
Isle of Hope (Director Damian Romay) 
First Look: 'The Color Purple' (Director Blitz Bazawule) 
La La Land (Director Damien Chazelle) 
Oppenheimer (Director Christopher Nolan) 
Past Lives (Director Celine Song) 
Shadow Men: Inside Russia's Secret War Company (Director Candace Rondeaux) 
War Pony (Directors Gina Gammell and Riley Keough) 
First Look: Warner Bros. Pictures and Domain Entertainment's The Color Purple  
An inside look at director Blitz Bazawule's bold new take on the beloved classic The Color Purple, which was filmed in Savannah and throughout coastal Georgia. The film, from all-star producers Oprah Winfrey, Steven Spielberg, Scott Sanders, and Quincy Jones, features an award-winning cast that includes Taraji P. Henson, Danielle Brooks, Colman Domingo, Corey Hawkins, Halle Bailey, H.E.R., Aunjanue Ellis-Taylor, and Fantasia Barrino in her major motion picture debut. The screenplay is by acclaimed playwright Marcus Gardley, who won a WGA Award for Maid. His script is based on the novel by Alice Walker and based on the musical stage play, book (of the musical stage play) by Marsha Norman, music and lyrics by Brenda Russell, Allee Willis, and Stephen Bray. 
SAVFF LGBTQIA+ Short Film Competition Presented by Amazon MGM Studios  
Recognizing the need for more inclusive storytelling in the filmmaking industry, the 2023 SCAD Savannah Film Festival (SAVFF) and Amazon MGM Studios have created a dedicated SAVFF LGBTQIA+ Short Film Competition. Amazon MGM Studios will donate $10,000 for the jury-awarded Best Overall Film and $5,000 for an Audience Award. Films in the program are under 40 minutes in length and represent excellence in storytelling and execution in narrative or documentary formats, reflecting unique insight into LGBTQIA+ themes, issues, or ideas. This year's films include: 
All I Know (Director Obinna Robert Onyeri) 
Breakup Text (Director Elizabeth Baudouin) 
Fanatic (Director Taran Killam) 
I Thought the Earth Remembered Me (Director Prem Santana) 
Relighting Candles: The Tim Sullivan Story (Directors Zeberiah Newman and Michiel Thomas) 
100% USDA Certified Organic Homemade Tofu (Director Gbenga Komolafe) 
The jury will consist of Adam Keen (Co-Head, Global Film PR at Amazon Studios), Anthony Allen Ramos (Vice President of Communications & Talent, GLAAD), Daniel Reynolds (Editor in Chief at Out Magazine), Jazz Tangcay (Senior Artisans Editor at Variety) and Abbey White (News Reporter at The Hollywood Reporter). 
Amazon MGM Studios will also lead two panel discussions on the future of LGBTQIA+ storytelling: 
Unlocking Equity: The Future of Inclusive Storytelling: This panel looks beyond the rainbow capitalism of visibility in today's media landscape, and asks questions including who controls representation, how stories are being told that could appropriately display these ideas and concepts, and what true parity could look like. A candid discussion with queer artists. Participants include: Matthew Lopez (Director, Red, White & Royal Blue) and Ryan White (Director, Good Night Oppy). 
The Power of LGBTQIA+ Marketing & Promotion: A masterclass on telling diverse LGBTQIA+ stories, from content creation to cover story. Speakers will share observations on the state of queer storytelling and provide insights on how inclusive marketing and promotion campaigns resonate with LGBTQIA+ audiences and beyond. Participants include Jerome Core (Head of US and Worldwide DEIA Content at Amazon MGM Studios), Chet Mehta (Founder & CEO at PR DEPT) and Daniel Reynolds (Editor in Chief at Out Magazine). Moderated by Anthony Allen Ramos (Vice President of Communications at GLAAD). 
Docs to Watch  
The 10th annual Docs to Watch series will be accompanied by a roundtable with the directors hosted by Scott Feinberg of The Hollywood Reporter. Selected films include: 
American Symphony (Director Matthew Heineman) 
Beyond Utopia (Director Madeleine Gavin) 
Kokomo City (Director D. Smith) 
Silver Dollar Road (Director Raoul Peck) 
Stamped from the Beginning (Director Roger Ross Williams) 
Still (Director Davis Guggenheim) 
The Eternal Memory (Director Maite Alberdi) 
The Deepest Breath (Director Laura McGann) 
The Mission (Directors Amanda McBaine and Jesse Moss) 
20 Days in Mariupol (Director Mstyslav Chernov) 
Sketch to Screen: Top Animated Contenders  
Hosted by Clayton Davis of Variety, Sketch to Screen highlights the top animated films of the year. Showcasing a broad array of artistic avenues and animation styles, these films tell compelling stories as they contend for Oscar acclaim. Selected films include: 
Elemental (Director Peter Sohn) 
Nimona (Directors Nick Bruno and Troy Quane) 
Spider-Man: Across the Spider-Verse (Directors Joaquim Dos Santos, Justin K. Thompson, and Kemp Powers) 
Teenage Mutant Ninja Turtles: Mutant Mayhem (Director Jeff Rowe) 
Trolls Band Together (Director Walt Dohrn) 
After Dark  
The SCAD Savannah Film Festival's home for late night fun and genre fare, featuring classic horror and soon-to-be cult classics selected to thrill, scare, and entertain: 
The Phantom of the Opera (Director Rupert Julian) with live organ accompaniment 
Shorts Spotlight: Horrors in Plain Sight, featuring a selection of horror-themed short films 
Panels  
Join the SCAD Savannah Film Festival for conversations and panels with industry stars and insiders. This year's panels include: 
The Behind the Lens series, which celebrates cinematic powerhouses who defy the odds and obstacles to bring us some of the most influential and poignant films and television series in recent years. Panels include: 

Behind the Lens: Directors, with panelists Riley Keough (War Pony), Gina Gammell (War Pony), Ondi Timoner (The New Americans: A Gaming Revolution), Lulu Wang (Expats) and Kelly Fremon Craig (Are You There God? It's Me, Margaret). 
Behind the Lens: Producers, with panelists Janine Nabers (writer, executive producer, and showrunner, Swarm), Carla Hacken (producer, Hell or High Water), Deborah Snyder (producer, Suicide Squad), Karen Rosenfelt (producer, Twilight), Elizabeth Raposo (producer, Creed III), and Robbie Brenner (producer, Barbie). 
Behind the Lens: Below the Line, with panelists Lauren Shapiro (costume designer, The Late Late Show with James Corden), Hilda Rasula (editor, American Fiction), Nathalie Kingston (cinematographer, Black Bird) and Sandra Adair (editor, Boyhood). 

The Artisans series, highlighting the contributions of below-the-line talent to the art of cinema, with a focus on costume design and production design. 

The Creators of Worlds: The Artisans of Oppenheimer, with panelists Richard King, sound designer and supervising sound editor; Jaime Leigh McIntosh, hair department head; and Ellen Mirojnick, costume designer. 
Artisans: Crafting Characters Through Costume Design, with panelists Trish Summerville (The Hunger Games), Ellen Mirojnick (Oppenheimer), Charlese Antoinette Jones (Air), and Rudy Mance (American Fiction). 
Artisans: Straight from Central Casting, with panelists Andy Pryor, Ellen Lewis, Marjorie Simkin, Rich Delio, Ellen Chenoweth, Sheila Jaffe, and Denise Chamian. 
Artisans: The Art of Fantasy in Film Design: Molly Hughes (production designer, Pain Hustlers), David Wasco (production designer, La La Land), Sandy Reynolds-Wasco (set decorator, La La Land), Paul Austenberry (production designer, The Shape of Water), Sue Chan (production designer, Shang-Chi and the Legend of the Ten Rings), and Beth Mickle (production designer, Guardians of the Galaxy Vol. 3). 
Artisans: SCAD Sound Design Spotlight, with panelists and SCAD alumni Ian Chase, Julie Diaz, Jacob "Young Thor" Flack, Brent Kiser, Andrew Twite, and Alexandra Ferman. 

The SCAD Alumni Voices Panel highlights graduates of the university's top-ranked film and television degree programs. Participants include: 

Amanda Beggs (sound mixer, The Bikeriders), Rachel Gelfeld (stunt performer and SCAD45 Award honoree), Madison Hamburg (director, Murder on Middle Beach), Kevin Sears (CG supervisor, Framestore), and Allie Schultz (camera and electrical department, Joker: Folie à Deux). 

The exclusive Entertainment Weekly's Breaking Big Panel and Awards, hosted by festival media partner Entertainment Weekly. Participants will be announced at a later date. 
Variety's 10 Artisans to Watch, hosted by festival media partner Variety. Participants will be announced at a later date. 
Competition Films  
The SCAD Savannah Film Festival celebrates the work of established and emerging filmmakers, from feature-length films to two-minute shorts. The juried competition showcases the best of professional, animated, and student films selected from more than 2,100 entries annually. Jurors include Seth Fradkoff (Amazon MGM Studios), Migizi Pensoneau (writer and producer), Jeanie Pyun (deputy editorial director, The Hollywood Reporter) and Rishi Rajani (CEO, Hillman Grad). 
Narrative Features  
From side-splitting comedies to heart-wrenching dramas, the narrative feature films selected represent diversity in storytelling, excellence in acting and directing, and exemplary cinematography and editing: 
At the Gates (Director Augustus Meleo Bernstein) 
Breakwater (Director James Rowe) 
Hard Miles (Director R.J. Daniel Hanna) 
Intermedium (Director Erik Bloomquist) 
Smoking Tigers (Director So Young Shelly Yo) 
Documentary Features  
Beyond simple subject matters, documentaries present compelling stories that illuminate and educate audiences in a thought-provoking and timely manner: 
Art for Everybody (Director Miranda Yousef) 
Bad Press (Directors Rebecca Landsberry-Baker and Joe Peeler) 
Nathan-ism (Director Elan Golod) 
The Only Doctor (Director Matthew Hashiguchi) 
Story & Pictures By (Director Joanna Rudnick) 
Professional Shorts  
Running the gamut of subject matter and style, these short films are selected based on their individual merits in storytelling and execution: 
Ambassadors of Hope (Directors Cassidy Friedman and Amber Allen-Peirson) 
Don't Touch My Hair (Director Matthew Law) 
I Bet You're Wondering How I Got Here (Director Ryan Polly) 
If Dreams were Lightning: Rural Healthcare Crisis (Director Ramin Bahrani) 
Lucas Needs an Agent (Director Lucas Grabeel) 
The ABCs of Book Banning (Directors Nazenet Habtezghi and Trish Adlesic) 
The Anne Frank Gift Shop (Director Mickey Rapkin) 
The Old Young Crow (Director Liam LoPinto) 
Panda (Director Sasha Briggs) 
Young Hot Bloods (Director Jade Ang-Jackman) 
Documentary Shorts  
In this mesmerizing collection of shorts, filmmakers explore art, history, politics, and personal profiles to offer a captivating panorama of our world. This years' films are presented in memory of noted producer Katie Spikes. 
God's Love Split (Director Paloma Holub) 
Good Boy (Director Russell Chadwick) 
Mayan Softball Revolution (Director Michael Zimbalist) 
Seeds of Change (Director Maximilian Armstrong) 
Strong Grandma (Directors Cecilia Brown and Winslow Crane-Murdoch) 
The Volunteer (Director David Brodie) 
The Reconnaissance Painter (Director Matthew Corolis) 
Trenton: To The Moon & Back (Director Josh Leong) 
Unexpected (Director Zeberiah Newman) 
Animated Shorts  
These animated films represent the diversity of the craft, from simple, hand-drawn figures to stop-motion and digital rendering, showcasing unique storytelling at its finest: 
A Grain of Sand in the Universe (Director Suki) 
Astoria (Director Franck Dion) 
Feather (Director Sadegh Javadi) 
Four Chambers to the Heart (Directors Kostas Ioannidis and Johan Grimonprez) 
Holy Men (Director David Lovric) 
Menagerie (Director Jack Gray) 
Slow Light (Directors Katarzyna Kijek and Przemysław Adamski) 
Student Shorts  
With solid storytelling and emerging vision, these films represent a broad range of categories including live-action, narrative, documentary, and animation. Shorts from student filmmakers at SCAD and universities in France, Germany, Canada, and the U.S. that are part of the competition include: 
A Snake Called Perseus (Director Yara Elfouly) 
Afterimage (Directors Robyn MacIntosh and Serin Chun) 
Blood Drive (Director Gurinder Jeet Singh) 
Blue Hour (Director J.D. Shields) 
Close Your Eyes (Directors Manon Bérardengo, Audrey Defonte, Léo Depoix, Denis Koessler, Clémentine Laurent, Pierre Guislain, and Chloé Boursier) 
Expressions (Director Mackenzie Rosario) 
Flipping Off (Director Kylie Fishman) 
Freeze Frame (Director Katie Smith) 
Galibot (Directors Thomas Vandenbussche, Elise Petit, Ambre Grangereau, Emily Cousin, Wan-Jing Yang, and Laure Vernier) 
Goro Goro (Directors Ryotaro Sawada and Agatha Tiara Christa) 
Hellscape (Directors Alixe Devaux, Camille Leroux, Félicia Poggi, Clémence Lacoume, Lara Brière, and Valentine Wilke) 
I Am More Dangerous Dead (Director Majiye Uchibeke) 
Just Jacob. (Director Halle Lynn Losordo) 
Midnight Hotel (Directors Vincent Albert, Malo Doucet, Neïl Dieu, May Taraud, and Marie Toury) 
On the Ground (Directors Lucie Dupeyrat, Nathan Ygouf, Marine Sauvageot, Chirag Paul, Claire Savoye, and Jade Astoux) 
Pink Flamingos Everywhere (Director Jordan Vescio) 
Primogeniture (Director Savanna Nicole Menzel) 
Raising Hell (Director Michelle Bult) 
Reunion Dinner (Director Zheng Ren) 
Samara Op.4 (Directors Maxime Wattrelos, Jérémy Trochet, Louis Cocquet, Marie Heribel, and François Mainguet) 
Sunless (Director Boris Vesselinov) 
Tempo (Director Raphaël Chiapparin) 
The Fuse (Director Kevin Haefelin) 
Those Who Guide Us (Director Mitchell Hemmer) 
When We Sleep (Director Alanna Johnson) 
Radio Silence (Director Colleen Busch) 
The Last Dungeon (Director Alexandra Young) 
The Sun is Bad (Director Rachel Mow) 
We All Fall (Director Robert Walls IV) 
Global Shorts Forum  
The Global Shorts Forum is a curated collection of international shorts across multiple genres that focus on world issues. This year's collections include: 
Beyond Identity: A nuanced selection of short films exploring the heights and depths of personal and collective identity. 
Rocking the Cradle of Civilization: A modern collection of short films highlighting the unique challenges people of Middle Eastern and Southeast Asian origin face. 
Shorts Spotlight  
This year's Shorts Spotlight themes include: 
A Kaleidoscope of Connections: A curious collection of sweet, quirky, and sometimes heartbreaking shorts encompassing the highs and lows of interpersonal relationships. 
Family Fun: A delightful collection of short films and animation for film lovers of all ages. 
Horrors in Plain Sight: Part of the festival's After Dark series, revel in this collection of darker shorts begging the question: What exactly are you afraid of? 
About the SCAD Savannah Film Festival  
Celebrating its 26th year, the SCAD Savannah Film Festival and competitions provide SCAD students with opportunities as unique as the selected films. This year, the festival received more than 2,100 submissions for the competition series. During the festival, students from every academic discipline connect with leaders from the entertainment industry through master classes, coffee talks, lectures, workshops, and panel discussions. Presented each year in Savannah, a premier film hub in the Southeast, the festival promotes quality movies produced by independent and studio filmmakers. 
Follow the festival on Facebook and Instagram @savfilmfest and TikTok @scaddotedu and use #SCAD and #SAVFF.
SCAD: The University for Creative Careers  
SCAD is a private, nonprofit, accredited university, offering 100 graduate and undergraduate degree programs across locations in Atlanta and Savannah, Georgia; Lacoste, France; and online via SCADnow. SCAD enrolls more than 17,500 undergraduate and graduate students from more than 120 countries. The future-minded SCAD curriculum engages professional-level technology and myriad advanced learning resources, affording students opportunities for internships, professional certifications, and real-world assignments with corporate partners through SCADpro, the university's renowned research lab and prototype generator. 
SCAD is No. 1 in the U.S., according to Art & Object's 2023 Best Art Schools ranking, with additional top rankings for degree programs in interior design, architecture, film, fashion, digital media, and more. Career success is woven into every fiber of the university, resulting in a superior alumni employment rate. A 2023 study found that 99% of SCAD graduates were employed, pursuing further education, or both within 10 months of graduation. SCAD provides students and alumni with ongoing career support through personal coaching, alumni programs, a professional presentation studio, and more. Visit scad.edu. 
About the SCAD School of Film and Acting  
With resources that rival Hollywood studios, award-winning professors, stunning locations, two professionally run casting offices, and stellar film and television festivals, the SCAD School of Film and Acting is the ideal place for students to launch into the multibillion film and television industry. The SCAD acting, film and television, production design, and sound design programs prepare students to command roles on stage, screen, and behind the scenes through instruction that includes real-world experience on productions for short films, live performances, TV sitcoms, dramatic series, music videos, commercials, and more. 
Additionally, SCAD is making a significant investment in the futures of the university's School of Film and Acting and School of Animation and Motion students with the completion of a Hollywood-style film backlot at Savannah Film Studios. The landmark 11-acre, three-phase expansion includes the backlot, a next-generation LED volume stage for virtual productions — one of two owned and operated by the university, along with a second at SCAD Atlanta's Digital Media Center — and new soundstages, among other features. The expanded Savannah Film Studios is the largest and most comprehensive university film studio complex in the nation.